Max Weinberg Won't Join 'Conan' As a Result of Heart Surgery, Report Says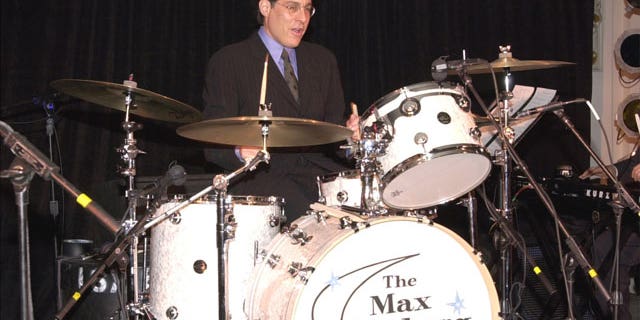 Conan O'Brien's long-time band leader Max Weinberg says the reason he won't take place in the new TBS show "Conan" is because a "massively invasive open-heart surgery."
Weinberg told FanCast that the surgery took place just weeks after O'Brien's gig as the host of "The Tonight Show" wrapped.
"On Feb. 8, I came to the end of a 26-year watchful, waiting odyssey that culminated in 12 hours of massively invasive open-heart surgery."
Weinberg learned that the condition was "life-threatening" just two years ago, and decided to go for the surgery after "The Tonight Show" was canceled.
Weinberg said he won't return to en "episodic show" again, especially on a different coast from his family, who live on the east coast.
"I did my time. I loved it. It was great. Frankly, I do prefer living in New Jersey and that was one of the problems I had."
For now, Weinberg has returned to his roots touring with Bruce Springsteen and the E-Street Band.
"I'm playing better than I ever did. I'm not looking backward. I feel wonderful about where I'm at- physically, personally, professionally."
Still, Weinberg says he wishes Conan nothing but the best.
"I hope they do wonderfully well. I'm sure they will. I put a lot of time and effort into creating our little world over there, you know, with the band and the musical direction and what the band contributed, and I trust and I hope that the band retains the profile they had."