'M*A*S*H' star Loretta Swit describes her lasting relationship with her co-stars, fans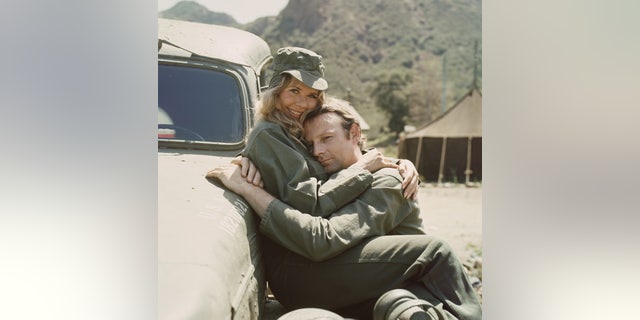 Loretta Swit starred as Major Margaret "Hot Lips" Houlihan on "M*A*S*H," and she still receives fan mail about the hit series that made her famous nearly 45 years ago.
But there's one letter that she'll never forget.
"This one elderly gentleman wrote to me and said, 'Miss Swit, you're in big trouble," the 79-year-old told Fox News. "'I'm in the hospital with stitches that split open because I was laughing at you so hard. 'I was watching you on "M*A*S*H" and you made me laugh so hard, my stitches ripped open. So you're in big trouble! I love you.'"
"M*A*S*H" ran from 1972-1983, and it still lives on in syndication.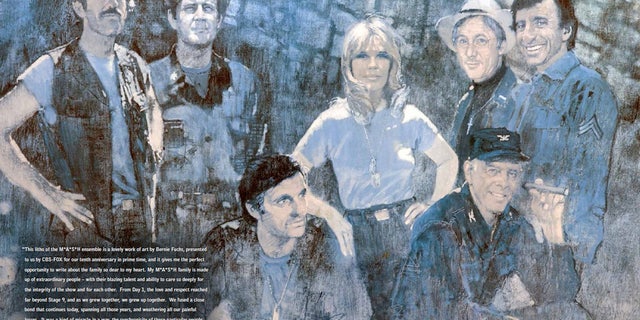 LORETTA SWIT: 'HOT LIPS' WAS 'A RAGING FEMINIST' AND AN 'INSPIRATION'
Swit doesn't mind talking about the show after all of these years. She believes the lasting success and adoration for "M*A*S*H" is all thanks to the connection that viewers felt to the cast members.
"We went into your home every week and we have become your family," she said. "We got passed down from generation to generation. I think the writing was superb, the humor was intelligent…"
She said it helped that the series was family-friendly.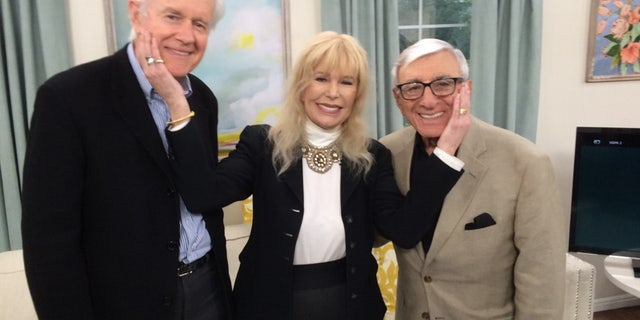 "Parents were not afraid of us to babysit. We didn't give bad vibes to the kids. We were good babysitters."
But the adoration doesn't just end with the fans. Swit also said that decades later, she and her "M*A*S*H" co-stars are closer than ever.
"We might as well be joined at the hip!" said Swit. "We see each other quite frequently… Every time we lose a comrade, it's a body blow. We feel it harshly, badly. People always ask me, 'Do you ever see them?' When do I not see them?! These aren't casual acquaintances from years ago. This is my family… So much of my life can be credited to my family."
FOLLOW US ON FACEBOOK FOR MORE ENTERTAINMENT NEWS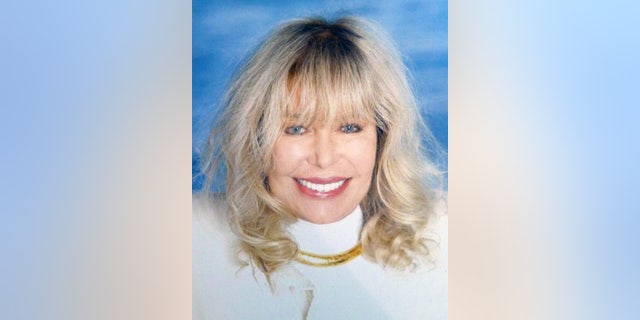 And despite playing Major Margaret for 11 years, Swit never grew tired of the role. Rather, she said producers kept her on her toes with plot twists that were meant to reflect real life.
"[As actors], we kept growing and changing… but the producers never tried to replace a character," she explained. "They brought in a new one instead, so it was like a shot of adrenaline. Whenever someone left, I thought, 'That's it, we're done.' But that wasn't the case. It's part of life! People come and go. Some stay. Some die… I thought the term 'sitcom' terribly described what we did. It was so much more than that."
Swit recalled one episode when Lt. Colonel Henry Blake (McLean Stevenson) was suddenly killed off viewers were outraged by the shocking move.
"We received so much mail from fans saying, 'How can you do that?'" she said. "The producers responded, 'Use that energy against the war. The war is what killed him. We didn't.' I think 'M*A*S*H' never stopped giving that lesson, that war is not a fun thing… We always showed where the humor came from. The boys drank a lot, I had an affair with a married man, Radar [Gary Burgoff] always slept with a teddy bear — we always showed the madness. We were never a commercial for the war. It was a commercial to end it."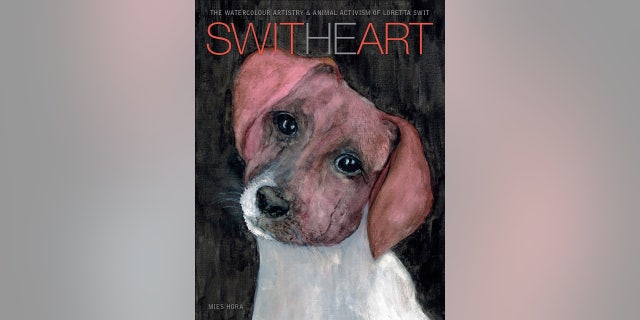 As for Swit's character, some have described Margaret as a modern-day feminist. Swit said there was more to it than that.
"The thing about Margaret was that she was living in the '50s. I don't think 'feminist' was even coined yet," said Swit. "I think she existed before any kind of major movement took over… I think that's what made her so spectacular… The character was ambitious. She's very strong, very passionate… She had a passion for life and saving life. [But] she had a lot to prove. Her mother was a nurse and her father was a general. And he always wanted a boy."
These days, Swit keeps busy with more than just corresponding with fans. The watercolorist has been painting since she was six and recently released a collection of her art, titled "SwitHeart." Proceeds from the book are donated to her other passion: her restless work to end animal cruelty.
"I'm hoping it will help all those needy shelters out there or the needy bigger ones," she said.
FLASHBACK: GEORGE LUCAS TALKS ORIGINS OF 'STAR WARS'
However, it looks like Swit may not be the only star in Hollywood pursuing art.
"It's interesting how many great actors are wonderful artists as well," said Swit. "Gene Hackman's stuff is museum quality. Henry Fonda, who does watercolor pieces like I do, I was stunned when I saw his work. Reynolds, Bennett — I can keep naming them. I think we're just eager to express ourselves."