Marie Claire under fire for photographing, profiling child soldiers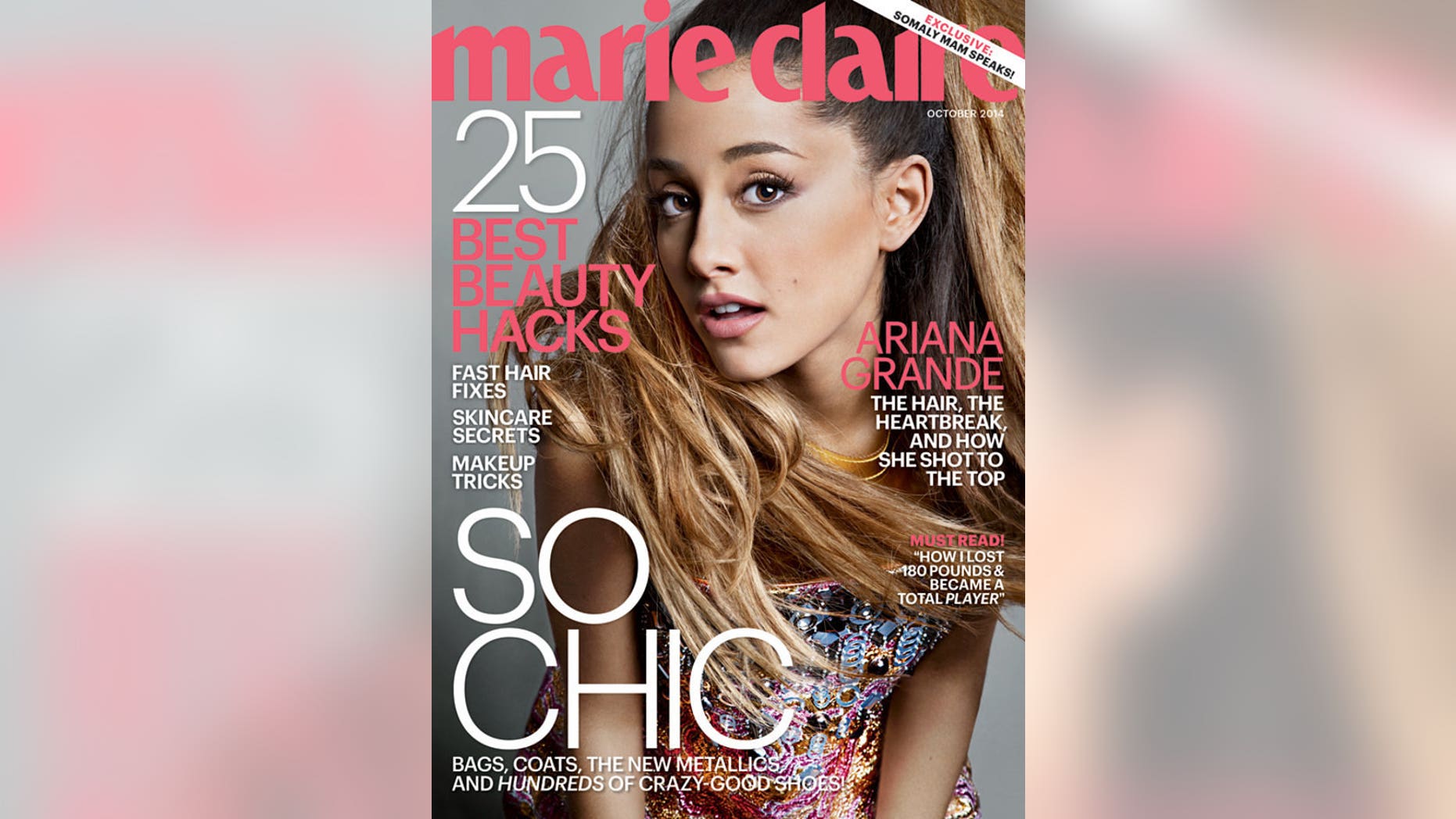 LOS ANGELES – Photographer Erin Trieb spent a week documenting members of the YPJ at numerous military posts in Northeastern Syria and along the Syrian-Kurdish border for Marie Claire magazine.
The YPJ, also known as the Women's Protection Unit, was formed in 2012 to defend the Kurdish population against attacks orchestrated by Syrian President Bashar al-Assad, al-Qaeda affiliate al-Nusra Front and most recently, ISIS.
Around 7,500 soldiers belong to this all-female, all-volunteer group. While the majority of the YPJ female fighters Trieb photographed were between the ages of 20 and 33, several readers were horrified that two young girls -- one aged 12 and the other 14 -- were also profiled.
Recruits under the age of 18 are not supposed to face direct combat, but they do go through physical training. Yet Marie Claire featured a 12-year-old smiling with an AK-47 in hand at a training base near Derek City, Syria, while her 14-year-old counterpart was snapped at a YPJ checkpoint base on the outskirts of Rabia, Kurdistan.
Trieb told FOX411 via email that she worked closely with the YPG/YPJ command, and received consent from each of the girls to be photographed, recorded, identified, and to use their images for publication.
"They were all excited to have their photographs taken - the majority felt that the YPJ was getting very little attention by Western media and they wanted their story to reach the public via the media," she said. "The military use of children can take various forms - children can take direct part in hostilities [as child soldiers], they can be used in support roles such as porters, spies, couriers or checkpoint monitors, or they can be used as human shields, etc. None of the YPJ members under the age of 18 were or are involved in this type of activity."
Trieb added that the women under 18 she photographed essentially did household chores, such as cooking and cleaning.
"The girls I photographed under the age of 18 were in a remote location attending training and school, nowhere near the conflict," she continued. "This year, the YPG/YPJ and the Democratic Administration of Rojava demobilized 149 children from their ranks and signed Geneva Call's 'Deed of Commitment' protecting children in armed conflict during an official ceremony in Ramalan, Rojava - making their existence as a military faction in accordance with the Geneva Convention."
Still, critics expressed concern for the safety of the minors and questioned Marie Claire. UNICEF's ethical guidelines explicitly call for "protecting the identities of children whenever publication of stories may put them at risk."
The Marie Claire article itself observes that "in recent weeks, the YPJ has come under increased attack," thus critics were also alarmed that a magazine would expose the identities -- full names and photographs -- of the young girls.
"The bottom line is that child soldiers are child soldiers and it is wrong—both legally and morally—to deploy them, however sympathetic one may be to their cause," Stephen Zunes, Professor of Politics and Coordinator of Middle Eastern Studies at the University of San Francisco, told FOX411.
"These children have now been tarnished and labeled as child warriors. The fact that this article was allowed to print in the first place astounds me," said Lee Oughton, global security and risk management expert. "Publishing their identity definitely puts them at risk."
The controversial images of the minors have since been removed from the Hearst-owned magazine's website, and a company spokeswoman responded to FOX411's request for comment by pointing out that the article has also been updated with an editor's note:
"The efforts of the YPJ are remarkable but Marie Claire does not condone the use of child soldiers in any capacity. The article has been edited to reflect that."

However, Jonathan Gilliam - a former FBI Special Agent and founder of United States Continued Service "Still Serving" - argued that the public needs to know the reality of war and the "enemy we are fighting."

"If women are fighting, the public needs to see it. If kids are fighting, it needs to be known. This is not a case of child exploitation, and many of the women and children involved in warfare are there as proud participants," he added. "Some have no choice because it's fight or die."
Follow @holliesmckay on Twitter.