Mariah Carey to hit the Billboard award stage after 17-year absence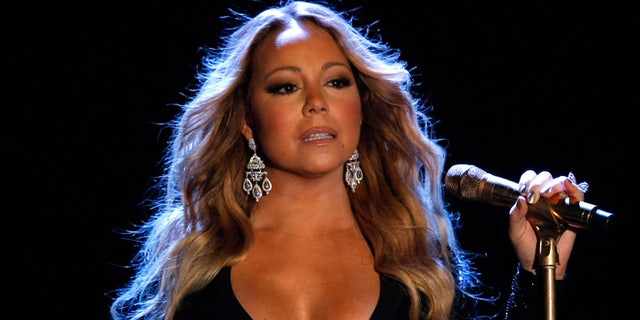 Los Angeles – Mariah Carey is going to grace the stage at the Billboard Music Awards for the first time in 17 years, but she is keeping what song she'll sing close to her heart.
The 45-year-old Carey, who has more No. 1 songs on Billboard's Hot 100 chart than any other solo artist in the chart's 56-year history, will take the stage on May 17 in Las Vegas, producers announced Tuesday.
She will join the previously announced performers including Kelly Clarkson, Sam Smith, Ed Sheeran, Van Halen, Britney Spears and Iggy Azalea. Presenters include Rita Ora, Ne-Yo, Laverne Cox and the cast of "Entourage" — Kevin Connolly, Kevin Dillon, Jerry Ferrara and Adrian Grenier.
Carey's performance at the Billboard Music Awards will follow the beginning of her residence at The Colosseum starting May 6. She is performing on the same stage where Celine Dion, Cher, Bette Midler and Shania Twain have called home for their residencies.
Based on reporting by The Associated Press.