Mariah Carey signs on to be 'American Idol' judge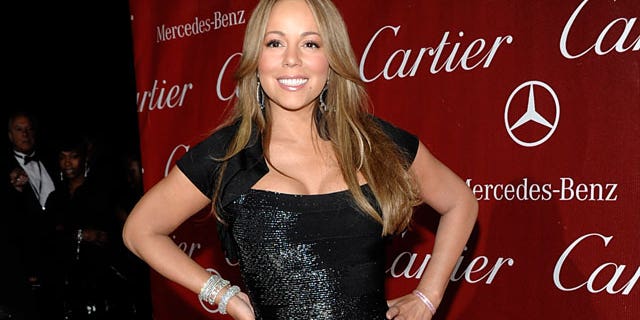 Five-time Grammy winner Mariah Carey has officially joined the judging panel on Fox's "American Idol."
Fox entertainment chief Kevin Reilly announced her signing to a meeting of the Television Critics Association on Monday, and then put Carey on speaker phone to confirm the deal.
"I am so excited to be joining 'American Idol,"' she said. "This kind of all just happened really quickly."
"We are proud to have one of the world's greatest-ever female singers join our show," "Idol" creator and executive producer Simon Fuller said. "Mariah defines the word 'Idol' and will inspire every singer that has the honor of performing in front of her."
RELATED: Mariah Carey's excitement over 'Idol'
Earlier this month, Steven Tyler and Jennifer Lopez said they were leaving "American Idol" after two years as judges.
Carey had been courted by "Idol," and as one of music's best-selling singers she could bring the star power it needs to compete with rivals like "The X Factor," which recently added Britney Spears and Demi Lovato as judges.
Earlier Monday, veteran "Idol" executive producer Nigel Lythgoe said there's a slender possibility that Jennifer Lopez might return. His reasoning: Since she told "Idol" host Ryan Seacrest she was 99 percent sure she was leaving, that means there's a 1 percent chance she won't, Lythgoe said Monday.
He said he hoped that was the case, although Lythgoe also told a meeting of the Television Critics Association that he thought the show should be freshened each season with new judges.
Lopez's representative, Mark Young, said July 13 that she's leaving "American Idol," following rocker Steven Tyler out the door after two years. That leaves original judge Randy Jackson.
Fox did not immediately respond to Lythgoe's remarks.
The Associated Press contributed to this report.