Margot Robbie opens up about starring as Queen Elizabeth I in 'Mary Queen of Scots': 'I felt alienated'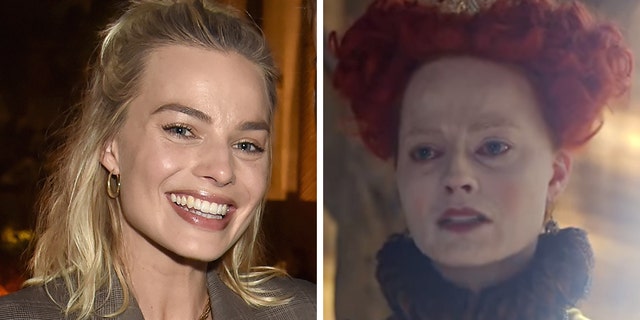 Margot Robbie's daily transformation into Queen Elizabeth I was an eye-opening experience for the actress.
"It was very alienating. And I felt very lonely," she told Harper's Bazaar in an interview published on Tuesday. "It was an interesting social experiment."
Robbie, 28, plays the 16th-century queen, who ruled England for almost 45 years, in the upcoming film "Mary, Queen of Scots." She said her co-stars were even spooked to see her after spending three-and-a-half hours in hair and makeup every day.
"I'd say, 'Hey, how's your weekend?'" the magazine's cover star recalled. "But they wouldn't even get close to me."
The actress dons a complete white face and bright red hair for the period film, which also stars Saoirse Ronan. Robbie wore a variety of wigs and prosthetic scars to document stages of Queen Elizabeth I's struggle with smallpox.
Robbie also spoke about how her looks dictated the acting jobs she received and no longer wanted to be in a typical supporting role.
"I didn't want to pick up another script where I was the wife or the girlfriend— just a catalyst for the male storyline. It was uninspiring."
Robbie will also soon star in a "Suicide Squad" spin-off and Quentin Tarrantino's "Once Upon A Time in Hollywood."
This article originally appeared in Page Six.