Man who crashed into JLo's Rolls in L.A. charged with driving drunk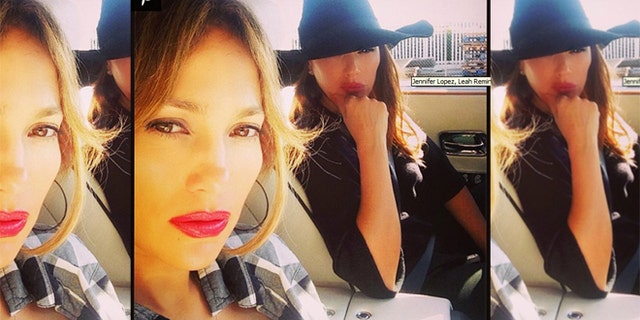 A Las Vegas man has been charged for crashing into Jennifer Lopez's custom Rolls-Royce while drunk.
Los Angeles County prosecutors charged 53-year-old Robert John Reitz with misdemeanor counts of driving under the influence of an alcoholic beverage and driving at nearly twice the legal blood-alcohol limit after hitting the pop singer's car.
Lopez was sitting at a light on the Pacific Coast Highway on Sept. 27 with her "BFF," the "King of Queens" actress Leah Remini, at the wheel. Lopez's two kids were in the back.
The luxury car was struck from behind by a small pickup truck before the driver sped away.
Lopez called 911, and police apprehended Reitz. Nobody was injured as a result of the incident.
"Sitting at a light, Riding high right before some drunk fool rear ended us in my new whip!!" the "Booty" singer posted on Instagram after the crash.
She then tweeted that she was relieved that nobody had been hurt and made sure to let her followers know that she brought some New York attitude to the scene.
"Thank god everyone OK!!!" she wrote. "#GRATEFUL #THANKYOUGOD. #DontdrinkandDrive!!!! #cursedthatfoolout #theBroxcameout #dontmesswithmycocnuts #mamabear #leahstayedcalm #thatwasweird."
Reitz is scheduled to be arraigned on Monday. He could get six months in jail and a $1,000 fine if convicted.
The Associated Press contributed to this report.