Man denies he is fugitive TV star 'Mr. Wonder' wanted on child sex charges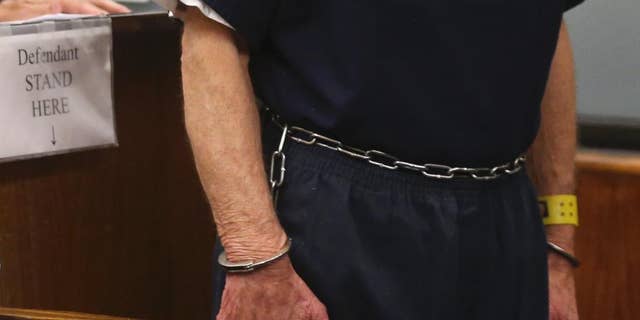 A former Cub Scout leader who often invited children to his suburban San Diego house to swim is denying that he is the former host of a children's show who went by the name "Mr. Wonder" and is wanted in Louisiana on charges that he sexually abused children during a camping retreat nearly four decades ago.
A man identified by authorities on Wednesday as Frank John Selas III contested that he is the 76-year-old fugitive.
A San Diego judge scheduled a hearing Feb. 11 to establish identity.
The man arrested at his home Monday in Bonita spells his name slightly differently. Authorities say the former television host changed his name.
Selas hosted a television show in north Louisiana in the 1970s. According to a press release from the Rapides Parish Sheriff's Office, Selas fled Louisiana in 1979 right before authorities were set to arrest him on two counts of obscene behavior with a juvenile.
Police say throughout the years they tracked him to Brazil and Japan, and they know he resided in several states across the U.S.
The case was reopened several weeks ago at the request of Sheriff William Earl Hilton, who worked on the case back in the '70s, KSLA reports.
"If there was a definition of a sexual predator, this is one and I am so proud of the work of our investigators along with the assistance of Ouachita Parish Sheriff's Office and our local members of the U. S. Marshals Western District-Louisiana, Violent Offenders Task Force, in locating this suspect after all these years," Sheriff Hilton said. "We never forget our victims."
The Associated Press contributed to this report.