Man arrested for failing to return VHS; movie's star Tom Green weighs in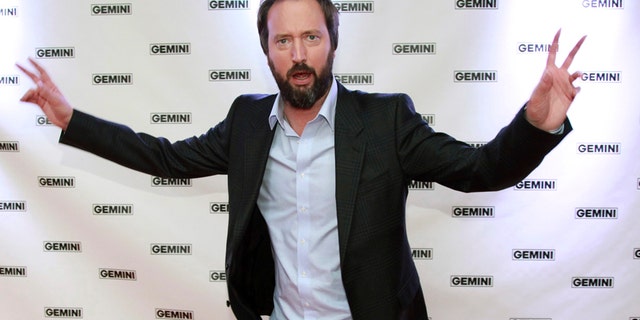 NEWYou can now listen to Fox News articles!
A North Carolina man found himself in handcuffs on Tuesday for failing to return a VHS of a Tom Green movie he rented back in 2002.
James Meyers, of Concord, was pulled over on Tuesday for a broken taillight and when the police officer who stopped him ran his license he informed Meyers there was a warrant out for his arrest, local station WSOC TV reported.
"The officer said, 'I don't know how to tell you this but there's a warrant out for your arrest from 2002. Apparently you rented the movie "Freddy Got Fingered" and never returned it.' I thought he was joking," Meyers told the news station.
He was driving his daughter to school, and the officer let him continue on his way with a promise to turn himself in later. Meyers said he expected his warrant would be sorted out when he went to the station later in the day, but he was put in handcuffs and charged with failure to return rental property, which is a misdemeanor punishable by a fine of up to $200.
Meyers said he vaguely recalls renting the unpopular film from J&J's Video, which has since closed.
After WSOC ran a story on Meyers' bizarre arrest, Green weighed in on Twitter.
The movie star then called Meyers and spoke to him over the phone.

Green told the New York Daily News he would like to put in a good word for Meyers and help the "Freddy" fan with his expenses.
"If it's 200 bucks of course I'll pay it for him, just for the principle of the thing," Green said.
Meyers told Channel 9 he is concerned with the amount of time police spent on his arrest.
"They're not focusing on the crimes I think they should be focusing on," Meyers said, according to WSOC. "That hour the cops sat out there with me, the hour and a half I was down in the magistrate's office could have been spent somewhere else."
"Freddy Got Fingered" flopped at the box office and has an 11 percent rating on movie review aggregate site Rotten Tomatoes.