Lupita Nyong'o Named People Magazine's Most Beautiful Woman Of 2014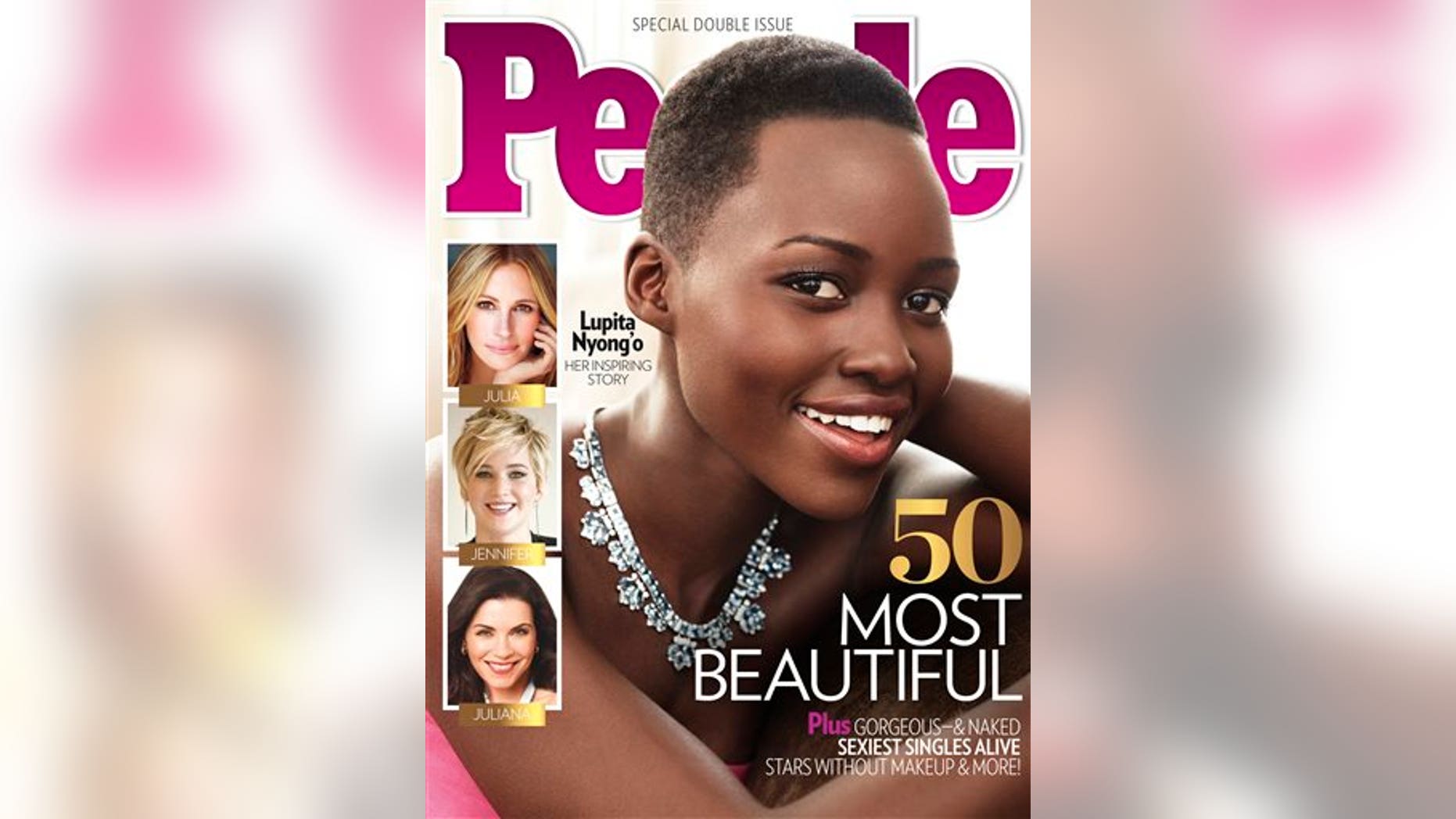 Lupita Nyong'o has taken Hollywood by storm, and if her Oscar win earlier this year for "12 Years a Slave" did not solidify her status in Tinsletown, her latest title should.
The 31-year-old Mexican-born, Kenyan actress was named by People magazine as the World's Most Beautiful for 2014. The news was revealed on NBC's "Today Show" on Wednesday.
"It's exciting and just a major, major compliment," Nyong'o commented on being selected for this year's cover. "I was happy for all the girls who would see me on it and feel a little more seen."
Nyong'o, who had never appeared on the cover of People magazine, succeeds fellow Oscar winner, Gwyneth Paltrow.
"There was really no contest," said Jess Cagle, editor of People, on NBC. "She's obviously talented, obviously beautiful. She is incredibly stylish, but the way she carries herself, with such grace and such humility is what I think put her over the top."
Nyong'o burst onto the Hollywood radar in her breathtaking performance as Patsey in "12 Years a Slave," for which she took home the best supporting actress award at the Academy Awards.
She told People her early views of beauty were swayed very much by what she saw on television.
"Light skin and long, flowing, straight hair," she said. "Subconsciously you start to appreciate those things more than what you possess."
The actress said her mother, Dorothy, always made her feel beautiful, "and I finally believed her at some point."
Now she said the best compliments come when she has been "called beautiful with not on drop of make up on … and also before I comb my hair or put on a pretty dress."
This is the 25th year of People's Most Beautiful issue. Michelle Pfeiffer graced the cover of the first edition in 1990, and Julia Roberts has the most cover appearances with four. This year's issue hits newsstands on Friday.
Follow us on twitter.com/foxnewslatino
Like us at facebook.com/foxnewslatino