Luke Bryan says Keith Urban gave him advice ahead of 'American Idol' gig
PASADENA, Calif. – Luke Bryan is ready to become a reality TV personality.
The country music star will sit alongside Katy Perry and Lionel Richie to judge the upcoming "American Idol" revival on ABC.
He is still learning how to be the best judge he can be, Bryan told reporters at the Television Critics Association's Winter Press Tour.
"I think it's about just being me and carving out who I am as… a television personality. You know, I am still having to… segue from being just a singer to being on television," he said.
He hopes to be able to give the "Idol" hopefuls honest feedback without being sharp-tongued like Simon Cowell, who judged the show from 2001-2010.
"In my path of judging, I've learned to be more blunt," he said. "I think my style will be polite, critical, but it will evolve through the show, and you will see me grow as a judge as I am more comfortable saying the word 'no.'"
Bryan, 41, hopes to make viewers at home laugh too.
"I'm not an over thinker. I'm a speaker of the heart. I think I have some comedic timing."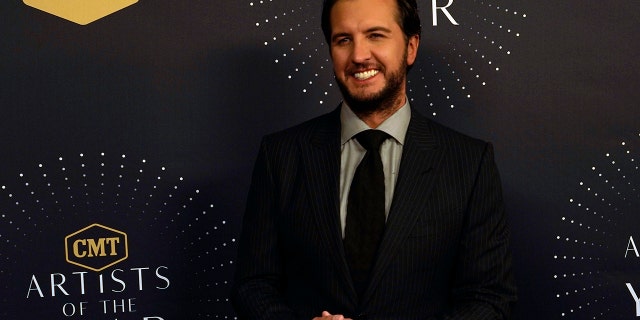 Ahead of the show's taping, he spoke with former "Idol" judge and country music icon Keith Urban, he revealed.
"Keith Urban and I chatted quite a bit. He said 'Man, you're going to love it.'"
Many of the show's most popular singers have been country artists, like Carrie Underwood and Scotty McCreery.
"I don't feel any pressure," he insisted. "I relish in the fact [I'm] trying to find a country singer to be able to add to the country format, to be able to grow as an artist."
So does Bryan think he could have survived "American Idol" had it existed when he was an up-and-coming artist?
"I think I would have done OK," Bryan said. "I think I was a good singer as a kid, but I think I would have had trouble… really being an artist. I think I didn't know who I was an artist yet."
Many people are quick to compare Bryan to his close country pal Blake Shelton, who judges "The Voice." The star admitted he and Shelton are alike in some ways.
"I think naturally Blake and I are very similar human beings on the humor side of things," he said. "Blake and I grew up on separate sides of the world… We just happen to very similar in a lot of ways."
As he promotes the upcoming show, Bryan also has his new album to promote. He released "What Makes You Country" at the end of 2017. The single off the album is "Most People Are Good."
"'Most People Are Good' is a song that touches on, you know – there's a lot of negativity out there and I think at the end of it all you still have to believe most people are good out there," he said. "I try to take all my listeners and fans on a ride. I don't want to be a one dimensional artist… I've got my party songs, and my love songs and my songs about being a father, and I try to be diverse as an artist."
"American Idol" premieres on ABC on March 11.