After remaining mum on Lori Loughlin's termination from the Hallmark Channel's "When Calls the Heart" series over her alleged involvement in a wide-ranging college admissions scheme, Erin Krakow has seemingly broken her silence.
The 34-year-old actress, who plays Elizabeth Thatcher Thornton and is also an executive producer on the show, posted a cryptic quote on Twitter Monday — and many were quick to associate the words with her former co-star.
"You are always there for me ... And I always will be," tweeted Krakow, along with a photo of a pink blooming rose.
LORI LOUGHLIN'S HALLMARK CHANNEL CO-STARS SAY COLLEGE ADMISSIONS SCANDAL PUT THEM IN 'TOUGH SPOT'
It was the first time Krakow posted on the social media platform since Crown Media, the umbrella group that includes the Hallmark Channel, confirmed to Fox News on March 14 that the company had cut ties with Loughlin.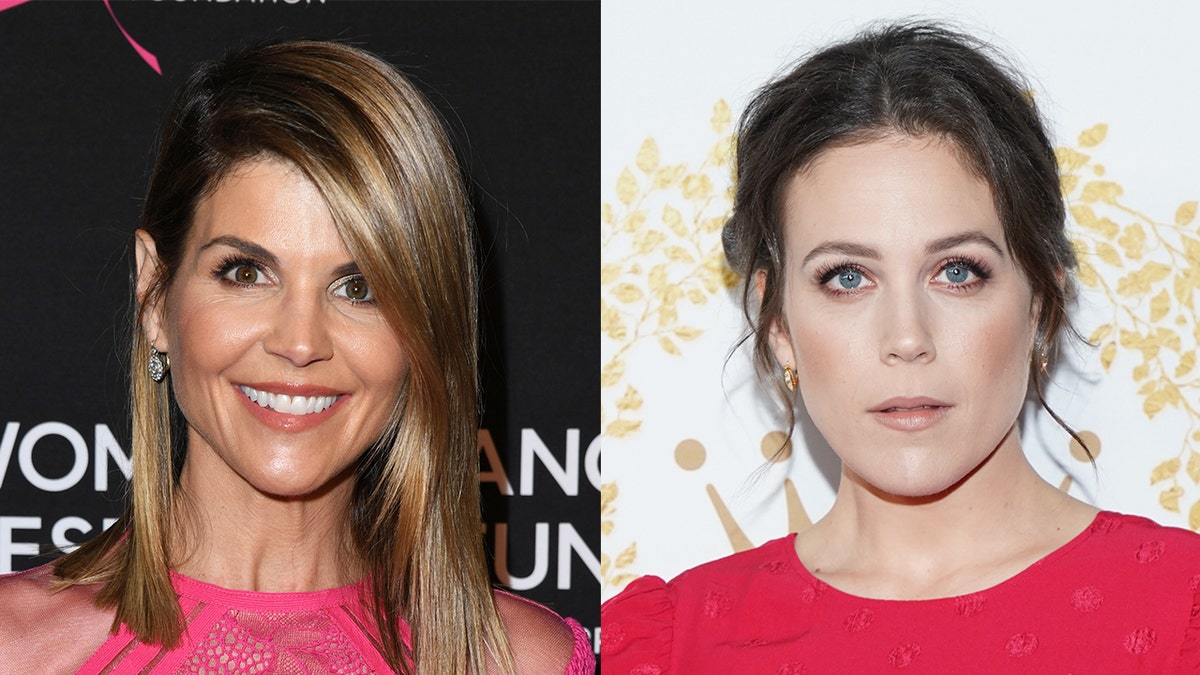 "We are saddened by the recent news surrounding the college admissions allegations," they said in a statement at the time. "We are no longer working with Lori Loughlin and have stopped development of all productions that air on the Crown Media Family Network channels involving Lori Loughlin, including 'Garage Sale Mysteries,' an independent third-party production."
Krakow's emotional post has already received more than 2,000 likes and dozens of replies. Many shared GIFs of Krakow and Loughlin's characters embracing on the show, praising the star for her "perfectly stated" sentiment.
"I will miss these two hearts on screen. Hugs to you both," one fan replied, along with a GIF of Loughlin and Krakow linking arms.
HALLMARK CHANNEL DROPS LORI LOUGHLIN AMID COLLEGE ADMISSIONS BRIBE SCANDAL
"So happy to see this tweet from you. Continuing to pray for you and trust that our Lord will be with you. Thanks so much for taking time to let us fans hear from you. #hearties," another fan wrote.
"I would expect no less. A true friend is more rare and precious than this perfect flower. Hearts and prayers gather around you all. Blessings," a woman added.
"So very glad to hear from you Erin my eyes are tearing up as I respond to you Thank you for quote & reaching out we all have been so worried about you but now we can say all is good in the Universe," a user commented.
CLICK HERE TO GET THE FOX NEWS APP
Loughlin and her fashion designer husband, Mossimo Giannulli, were both indicted on fraud and money laundering charges Tuesday. They were accused of forking over $500,000 to ensure their two daughters, Isabella, 20, and Olivia Jade, 19, would get accepted into the University of Southern California as crew team recruits — despite allegedly never having actually participated in the sport.
The "Full House" alum was noticeably absent from the list of 14 defendants, including actress Felicity Huffman, who agreed to enter guilty pleas on Monday.
Fox News' Mariah Haas, Julius Young and Jessica Napoli contributed to this report.