Lochte goes to Hollywood: Swimmer signs up for film alongside Sharon Stone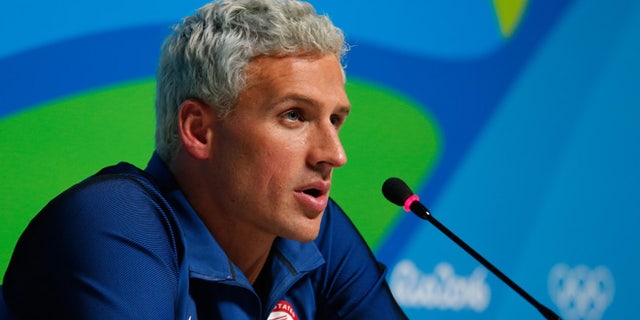 Call him Ryan Lochte the actor.
The 12-time Olympic medalist is hanging up his Speedo – and dancing shoes – to make his feature film debut in an upcoming comedy flick with Sharon Stone.
In another attempt to clean up his image following the disgraceful debacle over his false claims he had been robbed at gunpoint in Brazil, Lochte will star in "A Little Something for Your Birthday" alongside Stone, Tony Goldwyn, Famke Janssen and Ellen Burstyn, according to the Hollywood Reporter.
The film follows an aspiring fashion designer (Stone) struggling to escape the clutches of her overbearing, co-dependent mother (Burstyn). Goldwyn plays a sophisticated attorney who captures her heart.
No word on Lochte's role in the flick. It would be his first film project.
The swimmer has been trying to shed the bad PR after the Rio Summer Olympics and is currently participating on ABC's "Dancing with The Stars."
Also, he recently got engaged to Playboy model Kayla Rae Reid, who he's been dating since January.
In an interview with New York Magazine, the Cuban-American swimmer revealed he hopes to one day open a retail store called "Black by Lochte."
"Everything in the store will be black. Because you know how everyone wears black clothes?" he told the magazine. "Different brands, but all black."
"A Little Something for Your Birthday" is now in production with Susan Walter serving as director and writer.
The Hollywood Reporter said it will be introduced to buyers at American Film Market in November.