'Little House' Star Alison Arngrim Discusses Tensions on Set, Abuse in New Memoir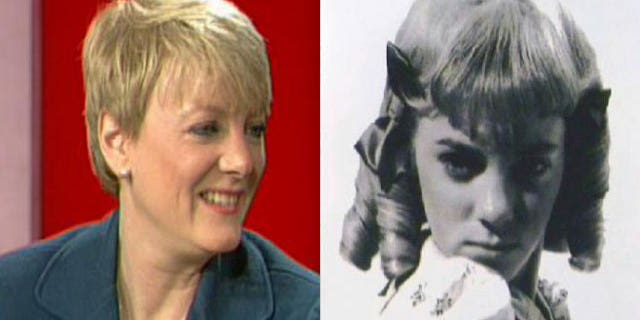 NEWYou can now listen to Fox News articles!
"Little House on the Prairie" star Alison Arngrim says competition between her, Melissa Gilbert and Melissa Sue was so high that she is amazed they "didn't kill each other."
In an appearance on FoxNews.com's "The Strategy Room," Arngrim said she became very close with Melissa Gilbert while working on the hit NBC show from 1974 until 1981, but the two did not bond with "prom queen type" Melissa Sue Anderson.
"Melissa Gilbert and I wound up bonding and becoming best friends like sisters and Melissa Sue became sort of the 'frenemy,'" Arngrim said. "So we were with her all day but I guess she was like, 'I'm not hanging out with you two. She was just sort of appalled by Melissa Gilbert and I."
Promoting her new memoir "Confessions Of A Prairie Bitch," Arngrim said "You have three teenage girls at the worst of the preteen years and you're thrown into this thing and you're in competition, we're child stars …I'm amazed we didn't kill each other."
But the tension didn't end between the teen stars; Arngrim also argued that it existed between stars Michael Landon and Katherine MacGregor.
"It was kind of wild because Michael was very much a control freak, in a good way, and then here you had this woman saying 'I don't want to do it that way, I think we should do this,'" she said of MacGregor. "It was kind of fun to watch the fireworks when that happened."
Arngrim's book also reveals details about her life, including sexual abuse in her childhood and her teen years as an outcast.
One way she coped with that was to get her aggression out by playing catty Nellie.
She says she was grateful for the opportunity "to vent all of your hostilities and all of your angst. To do all of those things you're told never to do … to be all of those things and let it all out."