Lisa Wu Hartwell: Kim Zolciak Puts On An Act for 'Real Housewives' Cameras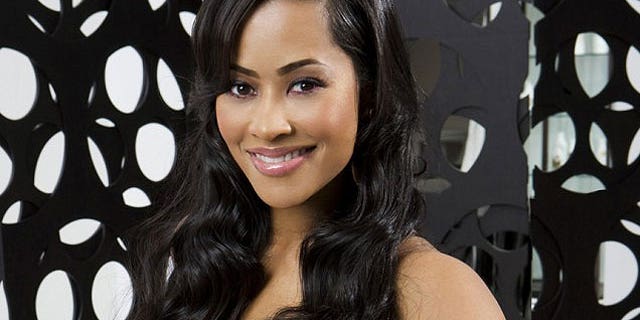 LOS ANGELES – It's no secret that "Real Housewives of Atlanta" stars Lisa Wu Hartwell and Kim Zolciak aren't exactly the best of friends, however according to Hartwell, the hostility on Zolciak's part is just an act for the "reality" television show.
"I never had a problem with Kim; I never understood where that came from. I thought she was a fun girl and fun to hang out with … then she just started on me, maybe for the cameras," Harwell recently told Tarts. "Some people feel the need to turn it on for the cameras to seem like they're interesting. I'm the same regardless of whether the cameras are there or not. Some people just have to find a beef with someone."
However, when we questioned Zolciak, she insisted she and Hartwell were pals.
"I like Lisa," Zolciak said. "There was some miscommunication way back when but we discussed everything and moved on. She is a fun girl and an asset to the show."
SLIDESHOW: The Hottest "Real Housewives"
But Hartwell's claims against Zolciak could hardly be deemed "friendly." In 2008, she accused Zolciak of making false comments suggesting she was a drug addict which was why she "didn't have kids" and thus "insulted" both her and her children. At the time, Zolciak denied the claim.
"She picked on me," Hartwell continued. "[And] it was regarding my children and that's a no-no. Mama Bear came out to protect her cubs."
And speaking of her "cubs," Hartwell said the biggest misconception viewers have is that she only has one child when she actually has three. However, the father of the two eldest (R&B singer and Hartwell's ex-husband Keith Sweat) wouldn't sign approval for them to be featured on the hit Bravo show.
"Their dad didn't sign the waiver and doesn't want them on the show. They're older (15 and 12) and they read and go on the Internet," she said, noting that she and Sweat want to avoid having the children read things about them. "Sometimes people can be really cruel. When you're on a reality show some people think they have a right to your personal life and everything that happens to you they feel they should know that," she said. "But their friends tell them 'your mom is the sane one.'"
But despite the never-ending stream of drama, Hartwell has no regrets about revealing herself to the world and is awaiting season three with great anticipation.
"It is crazy, I will see a 7-year-old that will run up to me and be like 'I love you!' and I'm like 'you shouldn't even be watching the show!' But it goes both ways," she added. "Then I'll see a 70-year-old woman who maybe seems like she can't even speak English. It just breaks all racial barriers. People love to be entertained. I have no regrets; it has provided a platform for me to have a voice. "
And Hartwell hasn't shied away from using that voice, having recently lent her star-studded status to an auction and upcoming event in Florida called "Unveil Your Pink" to benefit the Susan G. Komen Breast Cancer Foundation. The program is put on by Leslie Harris's "Women on the Move," a new organization that aims to serve as a support system highlighting the positive experiences of women and their many passions.
"I know with a lot of women there is a lot of competition, thinking that you can't share ideas or network because someone may take something from you. So 'Women on the Move' was started to show that everyone can network positivity and do things to promote each other and their businesses," Hartwell explained.