Lisa Whelchel talks faith, 'can't guarantee Jesus would have been a Republican'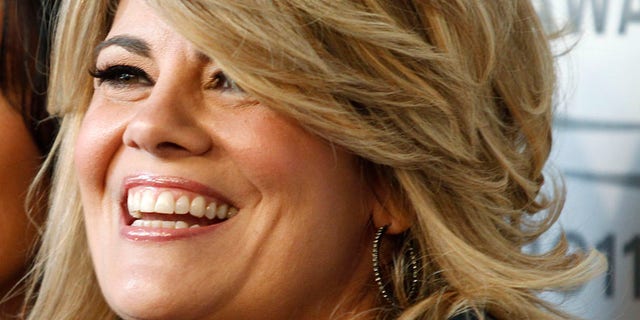 Lisa Whelchel plays a mom in her latest television movie "Hearts of Spring" and playing her daughter is her real life daughter Clancy Cauble. The 53-year-old divorced mother of three has been in the spotlight nearly her whole life. First as a member of the new "Mickey Mouse Club" and as Blair Warner in "The Facts of Life." Whelchel is also a committed Christian who regularly lectures about her faith.
FOX411: So tell us about your new movie.
LISA WHELCHEL: It's a movie about a woman who writes a parenting blog about raising teenagers. She has a teenage daughter played by my own real life daughter. My character is single and hasn't been dating since her husband left because she's been focusing on raising her daughter. But now her daughter's grown and it's time to think about romance. She meets a wonderful pediatrician and at the same time there's a man who is commenting on her blog with opposing parenting views who she's having a little online tiff with and she finds out it's the same person so the conflict ensues.
FOX411: Is this the first time you've acted opposite your daughter?
WHELCHEL: We did a play together last year for five weeks which was so much fun but this is her film premiere.
FOX411: Were you nervous about her going into the business?
WHELCHEL: I was more nervous when they were younger. That's not something I would encourage her to do. But Clancy was persistent in her desire and she's 23 and an adult and it's up to her. I told her I would support her as long as she got a college degree and she was so determined that she got a four-year degree in two years so that she could hurry up and move to California and pursue acting.
FOX411: How is your lecturing on Christian values going? Do you enjoy it?
WHELCHEL: I do enjoy it. I travel and my message is about the love of God and grace that is available to us if we dare to receive it and sometimes it's more difficult to receive grace than even believe that it's been given.
FOX411: You're divorced. Are you dating anyone?
WHELCHEL: I'm not. I'd like to eventually but at this time there's no one on the horizon. I actually tried eHarmony for about six months and met a couple of nice gentlemen but it was one of those things where even if it all connects on paper, if it doesn't connect just in the chemistry, you can't work around that so I thought I'd just wait and let it happen organically.
FOX411: Are you supporting anyone in the race?
WHELCHEL: No there's no one I support. I've never been into politics. I know enough to know who I don't want to vote for and when it comes to the primaries if we even have a say about it in California then I will get more serious about seeing what the real differences are. Then I will be able to decide between Democrat or Republican. I will make sure I know what they represent. I don't let to get involved in the early stages because a lot of it makes me sick to my stomach, quite frankly.
FOX411: Why does it make you sick to your stomach?
WHELCHEL: Because as a person I'm not one that likes arguing and grandstanding and name calling. Sometimes it just seems like some outright two-faced and lying. I don't even like watching shows like 'The View' because I don't like what it makes me feel like when people argue without listening.
FOX411: So we assume you're not a fan of Donald Trump.
WHELCHEL: I'm not a fan of Donald Trump and many of the things that he has said about people. In my opinion he is more negative and hurtful than hopeful and uplifting.
FOX411: Let's say he's the nominee running against Hillary. Would you sit it out?
WHELCHEL: I think you have to be careful about assuming anything about anybody especially in times where there are certainly nuances to things, that things are black and white so when things are a little bit more gray, you swim in the gray. We may have to do that.
FOX411: One would assume you wouldn't vote Democratic because of pro-choice issues.
WHELCHEL: I think that's quite sad that if someone professes to be a Christian they are sometimes put into a really small Church box. There's a lot of things that Republicans espouse that I don't agree with and there's a lot of things Democrats espouse that I don't agree with but I don't think you're going to find any party... unless you want to run yourself and I certainly don't want to do that. The truth is I can't guarantee that Jesus would have been a Republican. (laughs).
FOX411: Did your faith help you through your divorce?
WHELCHEL: Yeah I think just understanding that Jesus doesn't judge us for our humanity and he swims in the gray much more than the Church does. I was very fortunate that I have a really great relationship with my ex-husband so we are still very good friends, even if we couldn't keep our marriage together, we were fighting to keep our family together and we've been successful at that.
FOX411: Charlotte Rae wrote in her memoir that you had to endure weekly weigh-ins on 'Facts of Life.' That must have been really hard.
WHELCHEL: It was but I do think it's show business, so it's sad and it was difficult but at the same time it was a business, especially with my character. They hired me to play a character that looked a certain way so that they could write the scripts around her obsession with beauty and clothes and looks so I understand they felt like, 'Hey we hired you to do a job and you're not doing that job we hired you to do' so I can see their point of view as well. As teenagers something's going to wound our self-esteem, something's going to hurt us. That just happened to be a big part of mine.
"Hearts of Spring" airs on the Hallmark Channel on April 9.