Lindsay Lohan Cleared of Criminal Charges After Allegedly Striking Latino Chef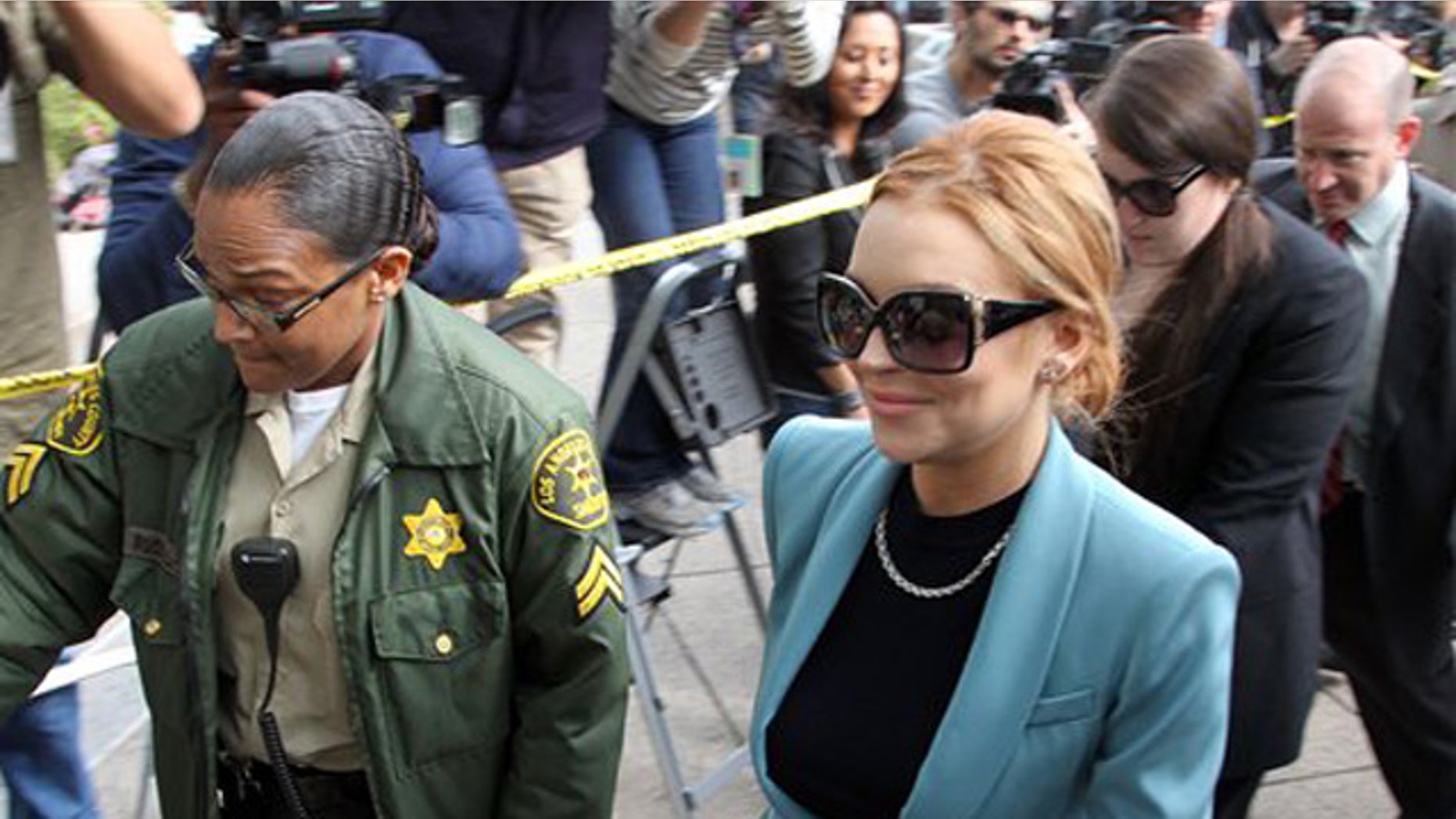 Seems like LiLo won't face any jail time this time around.
Lindsay Lohan was cleared of criminal charges after being accused of clipping a Latino man with her car outside a nightclub, one of a string of troubles the actress has encountered in recent months.
The "Mean Girls" and "Freaky Friday" star had been due to make her first court appearance in the case Tuesday, but the Manhattan District Attorney's office said Monday there is now no court date scheduled at any point.
Prosecutors wouldn't elaborate on their decision not to move forward on the allegations about the Sept. 21 episode, which was captured on surveillance video. Lohan's spokesman had called the claims false.
"As we said from the beginning, this is a big nothing," the spokesman, Steve Honig, said Monday.
Lohan, 26, was arrested on a charge of leaving an accident scene after restaurant worker Jose Rodríguez said her Porsche hit him and hurt his knee as she turned from a Manhattan street into an alley by the Dream Hotel. Police said no alcohol was involved. Rodriguez, 34, was walking by after leaving his job at another hotel nearby.
Lohan was released with an appearance ticket. Rodríguez called emergency services and was taken to a hospital.
Police released grainy surveillance footage that shows Lohan's car turning as Rodríguez passed in front of it. The video, parts of it blurred to obscure people's faces, shows him staying on his feet and walking after he was supposedly hit.
The encounter occurred as Lohan was on probation for taking a necklace last year without permission from a jewelry store in Venice, Calif.; she spent 35 days on house arrest in that case.
The Los Angeles city attorney's office said Monday the Manhattan car episode wouldn't affect Lohan's probation.
The actress' latest project, "Liz & Dick," is set to premiere on Lifetime on Nov. 25. She plays Elizabeth Taylor in the biopic, which chronicles the roller coaster romance of Taylor and Richard Burton.
Lohan — whose earlier problems with cocaine, alcohol and driving landed her in a Los Angeles-area jail for about two weeks in 2010 — has had some other brushes with the law recently. In May, she was cleared of allegations that she hit a Hollywood nightclub manager with her car.
The next month, she and her assistant were in a California crash that sent both to a hospital; neither was seriously hurt.
About a week after the episode near the Dream Hotel, Lohan told authorities a man grabbed her in a New York hotel room in an argument over cellphone photos. The man was initially arrested, but the arrest was voided hours later when the charge could not be substantiated, law enforcement officials said.
Earlier this month, police were called to Lohan's childhood home in the New York suburbs after getting a report that she and her mother were fighting. Investigators found nothing criminal happened, Nassau County police said.
Based on reporting by the Associated Press 
Follow us on twitter.com/foxnewslatino
Like us at facebook.com/foxnewslatino