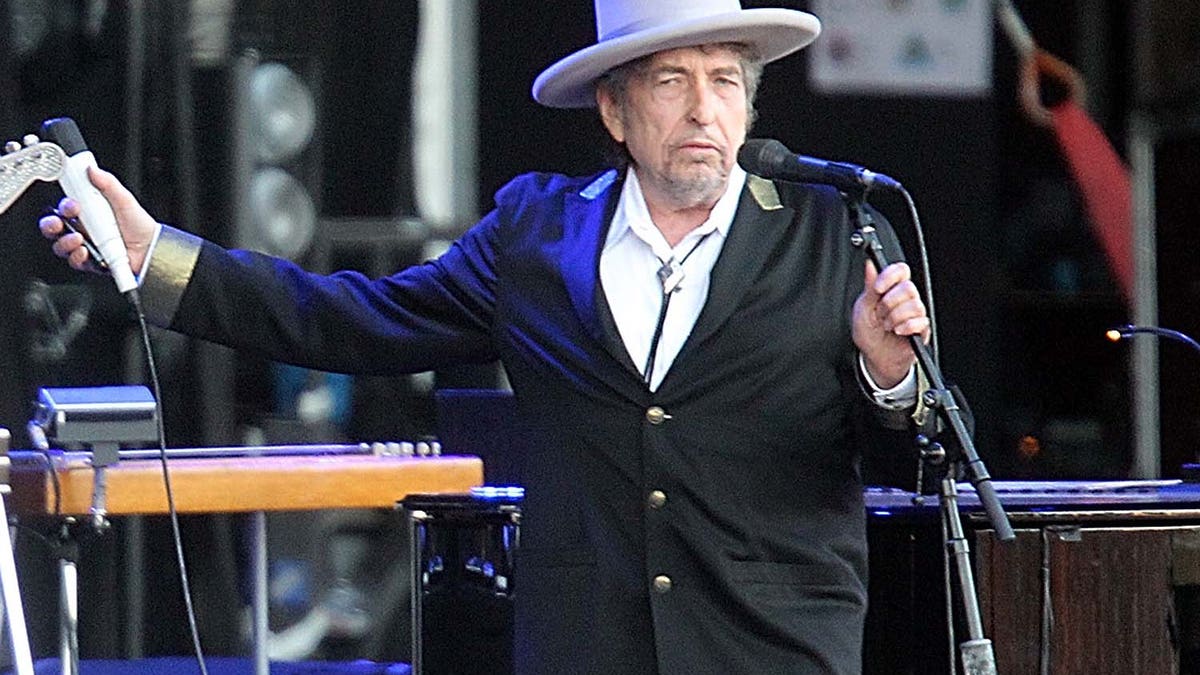 Move over Robin Thicke. There is a new king of internet music videos and his name is Bob Dylan. You may have heard of him!
The legendary singer recently debuted the first-ever music video for his iconic song "Like a Rolling Stone," in the form of a groundbreaking interactive web video that is giving new life and new meaning to the 48-year-old hit.
The video features 16 television channels, all of which show actors in different genres and circumstances lip-synching along to the classic hit. The viewer is able to scroll through shows like "Property Brothers," "The Price is Right," "Pawn Stars" and "SportsCenter" at their leisure allowing a completely unique experience with each view.
"I tried to use the form of TV media to reinterpret the content. The song is timeless and I think the video is trying to prove that in whatever time, or whatever channel or situation [you are in] the song has life and meaning," said the video's 27-year-old Israeli director Vania Heymann.
Within 36 hours of its Tuesday release, the video for "Like a Rolling Stone" received more than 1.5 million hits, making it a complete overnight success.
"The average person changes the channel 13 times. We have a 96 percent engagement rate, which is crazy. [Most people flip through] the channels but the [last 4 percent] go straight to the channel with Bob Dylan on it. People are creating the video that they want which is exactly what we wanted," said Yoni Bloch, CEO of Interlude Studios, the digital production company behind the masterpiece.
Bloch was approached months ago by Dylan's management who were aware of his company's cutting edge technology and musical background.
"They wanted to do an interactive video and Dylan was on board. They asked us what song we should use and I said, 'What song? Like a 'Like a Rolling Stone!''" added Bloch.
Once Bloch and Vania had their concept in place as well as the support of Dylan's camp, many famous faces were eager to get in on project.
"We are very involved through social media so this was right up our ally," said Jonathan Scott who stars in HGTV's "Property Brothers" along with his twin brother, Drew. "Today People Magazine announced that we are on the 'Sexiest Men Alive," list but more people are [talking about the video.] They are like 'Woah. Bob Dylan!"
The overwhelming success of the video has come as a somewhat of a surprise to Heymann, who often questioned the concept during the two months it took to create the video.
"When you are dealing with a classic song, a [Bob] Dylan, you are touching people. It doesn't belong to Dylan anymore it belongs to the people and they don't want their classics to be touched. So I was afraid people would hate it or not react well to it. It was a great challenge."
Drew and Jonathan Scott, however, had a feeling that they were involved in something special.
"I'm not surprised by the success," said Jonathan Scott. "When they mentioned the project to us we were like, 'Yea we will do that!' I knew it would be something that the media would love and the fans would love too."

Click here to see the video.