Liam Hemsworth: 'I didn't eat for weeks' ahead of shirtless scene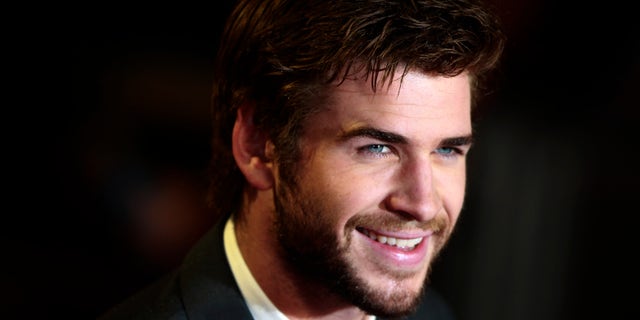 NEWYou can now listen to Fox News articles!
Liam Hemsworth was nervous about undressing in "The Dressmaker."
"I didn't eat for weeks," he admitted to E! News about preparing for his shirtless scene in the flick. "I did some pushups in my trailer. Anytime you're going to come out and take your top off, it's good to do a couple of pushups … It's very difficult to come out and just take your clothes off."
Hemsworth's co-star, Kate Winslet, found the efforts amusing.
"When I would get to the point [in the scene] where I had to measure his waist, I would actually hear his stomach growling," she said. "I would think, 'Poor darling. Let's get the scene done.'"
Leading up to filming, Hemsworth, 26, confessed with a chuckle, "[There were] lots of sleepless nights. It's very, very difficult to just come out and take your clothes off."
The rewards came when shooting wrapped.
"I ate a lot of chips after that day, actually," said the actor, who normally maintains a vegan diet. "I wanted to go anywhere with burgers and fries."
This article originally appeared in the New York Post's Page Six.