Leonardo DiCaprio, Martin Scorsese reuniting for new film: report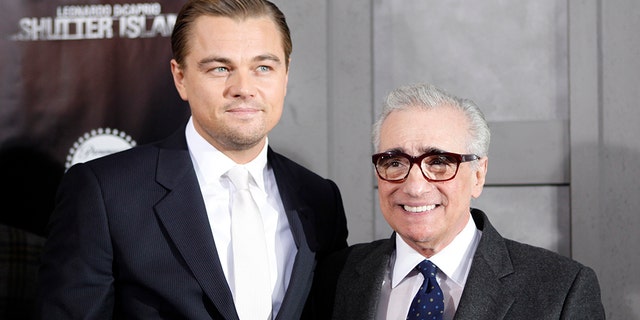 Oscar winners Martin Scorsese and Leonardo DiCaprio are reportedly uniting for their sixth film together.
The team will be adapting the bestselling book "Killers of the Flower Moon" for the big screen. Production on the film, according to Variety, will start in the summer of 2019.
A release date was not immediately announced.
The non-fiction book by David Grann is based on the Osage Nation. Set in 1920s Oklahoma, the group struck it rich when oil was found under their land. They were murdered following the discovery, however, and the newly-formed FBI soon jumped in to investigate the case.
"When I read David Grann's book, I immediately started seeing it — the people, the settings, the action — and I knew that I had to make it into a movie," Scorsese said. "I'm so excited to be working with Eric Roth and reuniting with Leo DiCaprio to bring this truly unsettling American story to the screen."
It will mark the first project the duo has done together since 2013's "The Wolf of Wall Street."
Previous films they worked on together include "Gangs of New York" (2002), "The Aviator" (2004) and "The Departed" (2006), the latter leading to the legendary filmmaker scoring Oscar gold. They also made "Shutter Island" in 2010.
DiCaprio subsequently won the "Best Actor" award for his role in "The Revenant."
He is currently working on Quentin Tarantino's "Once Upon a Time in Hollywood" about the Charles Manson murders while Scorsese is wrapping up production on his mob film "The Irishman."