Lenny Dykstra's next move in Lena Dunham Twitter battle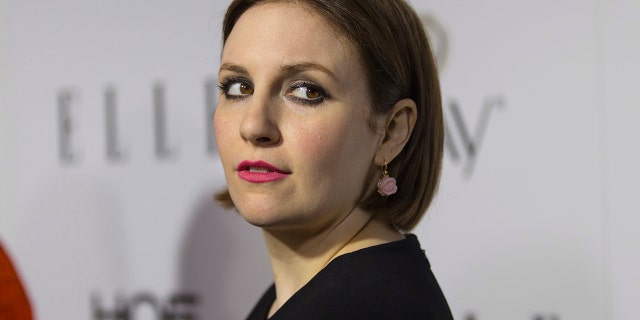 Lena Dunham exclaimed she was being "simultaneously trolled & seduced" on Twitter Thursday night by wildman former Mets star Lenny Dykstra. But then the "Girls" creator admitted, "Okay now you're making me laugh."
It all started when Dunham tweeted from Citi Field that she was "horny for baseball players."Dykstra shot back, "DM [direct message] me," then wound up launching lines to the feminist writer such as, "You know deep down you want to take a ride on the space shuttle." But it turns out Dykstra — who has more than 33,200 followers on Twitter — has a social-media team of two pals who help him develop his material.
"I am smart enough to know I'm not smart enough. Of course, I have help," Dykstra told the New York Post, but added all the tweets are his.
Friends Tom Borowski, a New Jersey realtor and Adam Taxin, a former "Jeopardy!" champ help the former baseball player.
Lena Dunham's social media battle with Lenny Dykstra began after she tweeted because her boyfriend Jack Antonoff threw out the first pitch at the Mets game.New York Mets
"Every morning, we go over ideas," Dykstra told the paper. "Adam facilitates ideas, but I'm in the trenches." A source familiar with Dykstra says: "They are the Svengalis of his social-media presence."
Borowski and Taxin did not return calls.
On Friday evening, Dykstra was with Borowski, hashing out his next online stunt to capitalize on his Dunham exchange.
Dykstra says he'll be holding a press conference on Saturday afternoon that will be available on Facebook Live, Periscop and other social-media platforms.
Calling it 'Lenny Dykstra Makes An Emergency Statement on the State of American Feminism,' he plans to lay out a four-point plan during the broadcast.
He explained, "Following my Twitter exchange with Lena Dunham, I realized this is a serious crisis. Lena, honey, I am here to rescue you! I am going to share my knowledge, one lonely woman at a time."
Dunham's feminist blog is coincidentally called Lenny.
Click here to read more in the New York Post.