Lena Dunham hopes to connect with women 'in the middle of the country'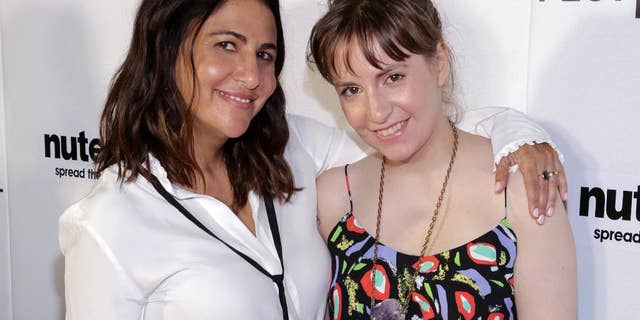 NEWYou can now listen to Fox News articles!
Lena Dunham wants to connect with women in Middle America.
The outspoken actress plans to turn her website, LennyLetter.com, into a variety show that she will take on the road along with co-founder Jenni Konner.
"We really wanted to try to be a part of, in our own small way, healing the very big divide that exists in our country right now," Dunham said in an interview Monday. "We're trying to look beyond the coastal states and really think about connecting to women, to people, in the middle of the country."
The star said she wanted to create the tour as a way that women could connect and share their thoughts following the presidential election.
The co-founders of the digital newsletter announced Tuesday that they'll take the "Lenny: America IRL" tour to six cities, beginning May 31 in St. Louis.
While the event will have liberal-skewing political overtones, Dunham and Konner say everyone is welcome.
"It's political, but we're also trying to bring up issues that you can't really argue with," Dunham said. "For example, a portion of our proceeds are going toward arts education organizations for girls in every city. People have a lot of really split opinions on social politics, but you basically have to be a mustache-twirling villain to have a problem with girls receiving arts education."
Konner said the show's content will be more general than the specific feminist tone of the biweekly Lenny Letter.
The tour, which will feature music, comedy and spoken word performances, includes stops in Chicago, Milwaukee, St. Paul, Minnesota; Des Moines, Iowa; and Lexington, Kentucky. Tickets go on sale Friday.
Performers will include "Saturday Night Live" star Sasheer Zamata, poet Jenny Zhang and comics Charla Lauriston and Morgan Murphy.
Beyond the "America IRL" tour, Konner and Dunham are also broadening Lenny into a documentary series for HBO and a Lenny book imprint launching in August with the first of six slated titles.
"It's all about trying to expand the way that women can have access to information that cracks their brains open," Dunham said. "Jenni's and my entire ethos is really built around relationships between women."
The Lenny expansions are giving the "Girls" alums a new place to put their energies after wrapping the often groundbreaking and controversial series last week.
The Associated Press contributed to this report.