Lena Dunham compares Donald Trump to Dylann Roof in tweet about NFL controversy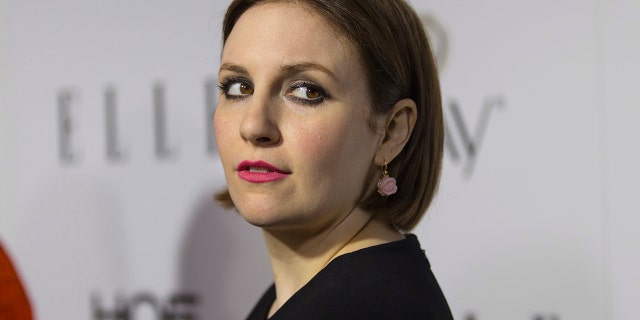 A lot of celebrities have reacted to president Donald Trump's recent comments against those in the National Football League who have been taking a knee during the National Anthem as an act of protest. One such celebrity is writer and actress Lena Dunham, who continued her streak of speaking out against the president on Twitter with some incredibly harsh words of her own.
In response to a thread from comedian Travon Free on Twitter, Dunham lashed out at Trump and drew a comparison between him and Dylann Roof, the mass murderer who targeted and killed nine African Americans during a Church service in Charleston, South Carolina, in 2015 because of their race. That tweet has since been deleted.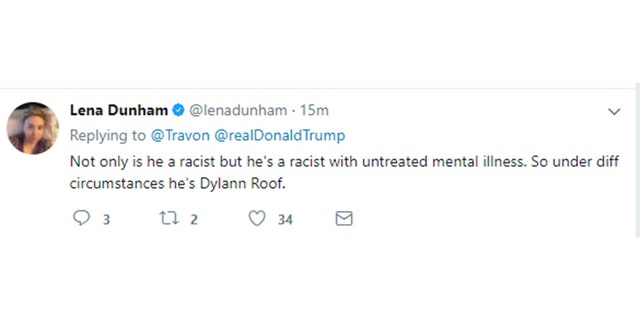 "Not only is he a racist but he's a racist with untreated mental illness. So under diff circumstances he's Dylann Roof," the tweet read.
Dunham followed up her accusatory tweet with a thread condemning the president and praising those in the NFL, which she may have confused with the NBA, who protest race relations in the U.S.
"Do people get how much bravery it takes to stand up to the pres, whether you're rich or not? These players are black Americans. Along with the president's ire they get every violent racist who supports him. They are deluged with threats. Have no shield their families," she writes. "I'm not an NBA player, I'm just some random white girl on cable reruns, and since the election the violence in my feed has been terrifying. Imagine their national stage, the abuse they know they'll get for doing the right thing and the fact that they do it anyway? True applause."
It's worth noting, as many fans did to Dunham on Twitter, that those taking a knee, an act first made popular by Colin Kaepernick, is not necessarily about Trump, but overall race relations in the U.S. particularly with police.