LeAnn Rimes Shows Off Sexy Santa Outfit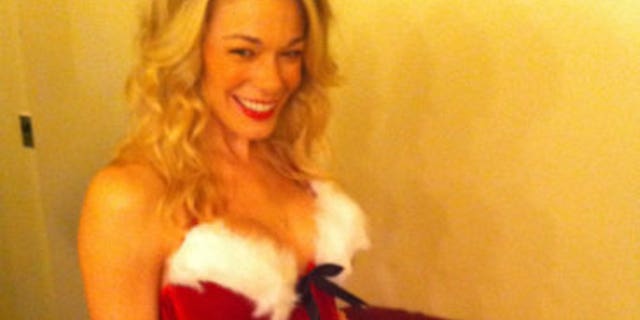 LeAnn Rimes is showing off her sexy side (again) wearing a skimpy Santa outfit that she posted on Twitter.
"Santa's Elves and Me!!" Rimes tweeted, showing off her photo with the Gay Men's Chorus of Los Angeles. On Sunday, the 28-year-old singer sang "Rockin' Around the Christmas Tree" and "All I Want for Christmas Is You" for the group's annual Christmas show.
Rimes struck a few sultry poses in the outfit and tweeted "Mrs. Clause [sic] at your service!" with the attached pictures.
Rimes has been baring a lot this year. In October, she graced the cover of Shape magazine in a tiny red bikini and in August, she danced in a vintage bikini on stage during an America's Got Talent performance.
Last month she wrote that she and boyfriend Eddie Cibrian were not engaged and wished ex-husband Dean Sheremet well on his new engagement.
Do you think Rimes is sharing too much on Twitter?
View original LeAnn Rimes Shows Off Sexy Santa Outfit at TVGuide.com
Other Links From TVGuide.com