Lawyers for Mel Gibson, Oksana Grigorieva Head to Court for Custody Battle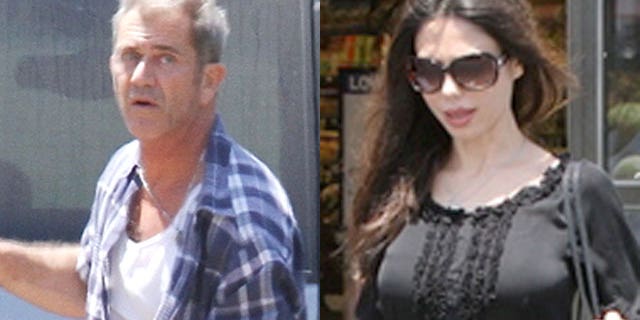 NEWYou can now listen to Fox News articles!
Lawyers for Mel Gibson and Oksana Grigorieva faced off in court Thursday, as both sides vied for custody of the couple's infant daughter. The appearance followed the release of a series of shocking tapes alleged to be Gibson verbally attacking and threatening Grigorieva.
CLICK HERE TO LISTEN TO THE FIFTH TAPE AT RADARONLINE.COM
Lawyers for Grigorieva were expected to use the tapes as evidence that Gibson is a danger to the young infant. According to RadarOnline.com, there is also photographic evidence that nine-month-old Lucia was injured earlier this year following a physical altercation between the former couple.
LISTEN TO EXCERPTS OF RECORDING #1 AT FOXNEWS.COM.
LISTEN TO EXCERPTS OF RECORDING #2 AT FOXNEWS.COM.
LISTEN TO EXCERPTS OF RECORDING #3 AT FOXNEWS.COM.
LISTEN TO EXCERPTS OF RECORDING #4 AT FOXNEWS.COM
In addition to lawyers for both sides, officers from the Los Angeles Special Victims Unit were on hand, along with a representative from the Department of Children and Family Services. The court hearing was closed to the public.
POP TARTS: Oksana Grigorieva Could Face Criminal Charges, Lawyer Says
The L.A. County Sheriff's Department told TMZ Thursday that it was given copies of the audio of the conversations recorded between Grigorieva and Gibson.
"The court released the audio tapes to our detective handling the domestic violence investigation. Those tapes will now be reviewed and analyzed by our detectives as well as forensic detectives," Steve Whitmore, spokesman for the sheriff's office told TMZ.
Whitmore said the department is looking to speak with Gibson and have extended an invitation to the troubled actor.
FOX411: Restaurant Introduces Mel Gibson Cocktail
Meanwhile, Gibson's ex wife, Robyn, wrote a sworn declaration on his behalf, saying he never physically abused her or any of their children during their 28 year marriage.
"Mel never engaged in any physical abuse of any kind toward me before, during or after our marriage," she wrote, calling him a "wonderful and loving father."
The declaration was filed with the court this morning.