Latino Stars Mourn Whitney Houston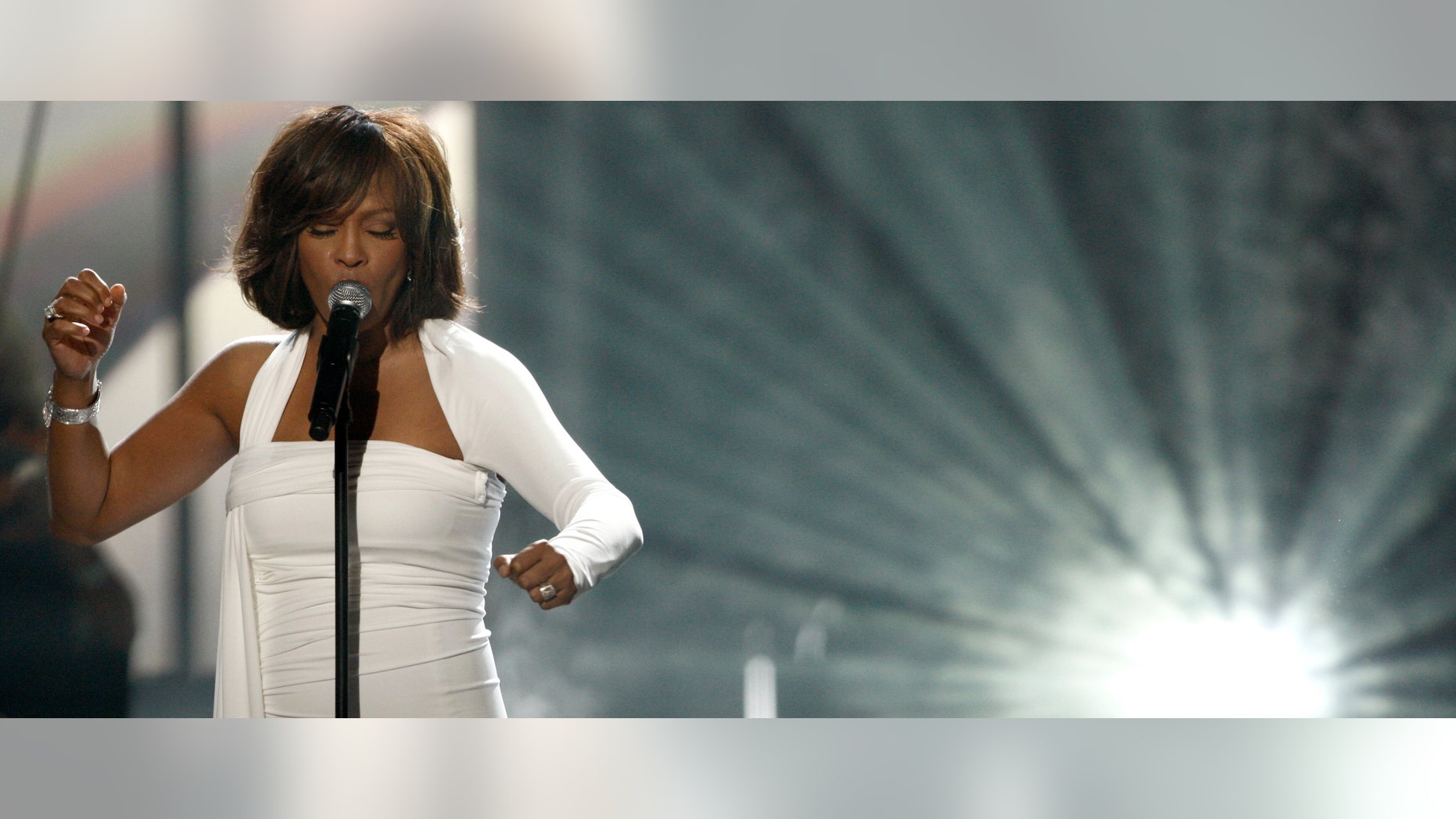 Whitney Houston's death at the age of 48 shocked Hollywood and the world.
Houston, known to many as the Queen of Pop, was pronounced dead at 3:55 p.m. Saturday in her room on the fourth floor of the Beverly Hilton. A Los Angeles County coroner's official said early Sunday that her body had been taken to a morgue.
Houston's death sent shockwaves through the Social Media landscape, with some of Hollywood's biggest Latino stars taking to Twitter to express their disbelief, sadness, and admiration.
"RIP Whitney Houston- que descanses en paz," tweeted Pitbull.
Ricky Martin expressed his sadness for the family: "RIP Whitney Houston. Sending my love and deepest condolences to her family and friends. Fly Whitney Fly."
"Whitney was always so sweet to me! Was rooting for her through her struggles! Such a shame...I'm truly saddened by this news," Gloria Estefan said on her twitter account.
"I really feel the loss of Whitney Houston! Sending my condolences to her family, friends, and fans may they have peace during this difficult time," Estefan tweeted in Spanish.
Jennifer Lopez wrote, "Such a loss. One of the greatest voices of our time. Sending out prayers to her family...#R.I.P.Whitney."
"This is terrible news..I'm sick to my stomach. Nobody sang like Whitney," Bruno Mars tweeted. "I hate this feeling."
Christina Aguilera wrote, "We have lost another legend. Love and prayers to Whitney's family. She will be missed."
For Demi Lovato - Houston was an idol.
"This can't be true... One of my idols gone?? No. This is so unbelievably sad... #RIPWhitneyHouston," she wrote. "I Look To You - Whitney Houston.... :'(."
Some of Hollywood's Latino actors also couldn't help but send out their thoughts on the tragic news of Houston's death.
"My heart is broken....#ripWhitneyHouston," Eva Longoria tweeted.
Some of the younger Latino stars also weighed in.
Naya Rivera, actress from the popular show Glee, tweeted, "Oh my gosh. I'm speechless. R.I.P. Whitney Houston."
Kat De Luna, a Dominican pop singer who grew up in Houston's hometown of Newark, NJ, tweeted, "Tearing like a baby from the news that Whitney Houston has passed."
"My condolences go out to the family. What a horrible loss for the music industry, and really for the world RIP," wrote Stefano Langone, famed American Idol contestant.
As for the investigation, police say there were no obvious signs of criminal intent.
Houston's publicist, Kristen Foster, said the cause of death was unknown.
Police received a 911 call from hotel security about Houston at 3:43 p.m. Saturday, according to Beverly Hills Police Lt. Mark Rosen. Paramedics who were already at the hotel because of a Grammy party were not able to resuscitate her, Rosen said.
Houston's death came on the eve of the music industry's biggest night — the Grammy Awards. It's a showcase where she once reigned and where she will be remembered Sunday in a tribute by Jennifer Hudson, organizers said.
Houston's longtime mentor Clive Davis went ahead with his annual concert at the same hotel where her body was found. He dedicated the evening to her and asked for a moment of silence as a photo of the singer, hands wide open, looking toward the sky, appeared on the screen.
Houston had planned to appear at the gala, and Davis had told The Associated Press that she would perhaps perform: "It's her favorite night of the year ... (so) who knows by the end of the evening," he said.
Houston had been at rehearsals for the show Thursday, coaching singers Brandy and Monica, according to a person who attended the event but was not authorized to speak publicly about it. The person said Houston looked disheveled, was sweating profusely and her breath smelled of liquor and cigarettes.
Two days ago, she performed at a pre-Grammy party with singer Kelly Price. Singer Kenny Lattimore hosted the event, and said Houston sang the gospel classic "Jesus Loves Me" with Price, her voice registering softly, without the same power it had at its height.
Lattimore said Houston was gregarious and was in a good mood, surrounded by friends and family, including daughter Bobbi Kristina.
"She just seemed like she was having a great night that night," said Lattimore, who said he was in shock over her death.
Aretha Franklin, her godmother, also said she was stunned.
"I just can't talk about it now," Franklin said in a short statement. "It's so stunning and unbelievable. I couldn't believe what I was reading coming across the TV screen."
The Associated Press contributed to this report.
Follow us on twitter.com/foxnewslatino
Like us at facebook.com/foxnewslatino