Las Vegas legend talks about visiting Afghanistan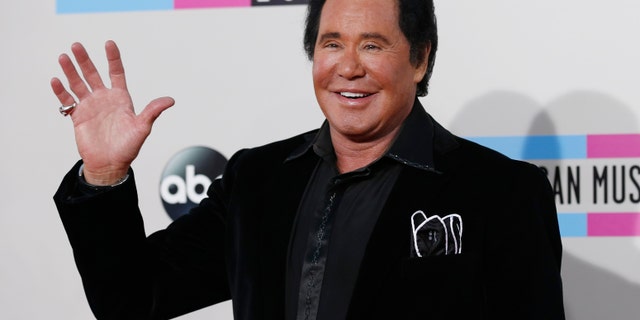 NEWYou can now listen to Fox News articles!
Wayne Newton, otherwise known as "Mr. Las Vegas," made his first ever appearance at the renowned Sundance Film Festival on Friday. And while much of the buzz in the streets of Park City, Utah centered on screenings, business dealings, parties and ski slopes, Newton used the opportunity to talk about a subject close to his heart –entertaining troops overseas.
"The film I'm most excited to see is 'Last Days in Vietnam,'" Newton told FOX411 while visiting the Sixth Annual Talent Resources (TR) Suites on Main Street. "My first USO trip when I was sixteen was to Vietnam. I have entertained our troops in every confrontation since then and so you can imagine it is a passion of mine."
The documentary, directed by Ethel and Bobby Kennedy's youngest daughter, filmmaker Rory Kennedy, centers on the chaotic final days of the Vietnam War and the moral dilemmas American diplomats and soldiers confronted. Obey White House orders and only evacuate U.S. citizens or try to save South Vietnamese lives and risk being charged with treason.
At age 71, Newton has done more performances for our men and women stationed overseas than he can possibly count, and yet he has no intention of slowing down.
"We just came back from Afghanistan about a year and a half ago. It was awesome," he said, "It is not a place I would like to go on a regular basis but it was something that it would be painfully inadequate to try and describe."

"Our boys and girls over there happen to be the best in the military we have ever fielded anywhere in the world. They are doing a job that sometimes our people at home really don't support, but they must do and they are doing incredibly well."
The Las Vegas legend also had some choice words for his fellow entertainers, proposing that more should be done to assist American troops.

"I think anything that helps the men and women in uniform is needed, both from a food stamp position to an educational position or anyway you can help those people," he added. "They are the ones who pick up the tab for our freedom."