Lady Gaga Says Sex Without Condoms Is Like Russian Roulette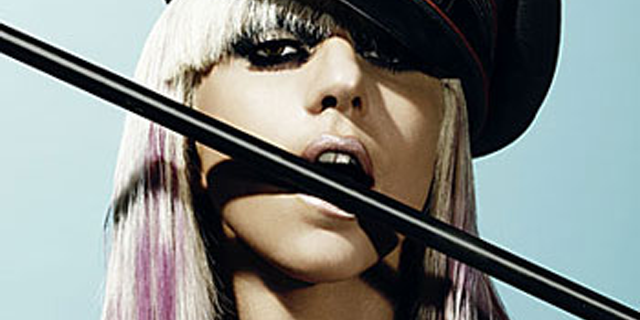 Pop phenom Lady Gaga warned her fans to practice safe sex Monday as she launches a campaign to raise awareness about HIV and AIDS.
The eccentric singer spoke to Sky News about the dangerous game of "Russian roulette" for those who do not use a condom.
Wearing a tall black hat and mask covering her eyes and half her face, she said she hoped her vulnerable fans would listen to her message.
MAXIM MONDAY: Lady Gaga poses for Maxim magazine.
"I see them every night and they are so beautiful and precious and lovely, but some of them are insecure and very troubled and not confident," she said.
"I meet them and they cry, and they say 'Gaga you make me feel like I belong.'
FASH FLASH: Lady Gaga Named Worst Dressed of 2009 by Fox411.
"And I think to myself about that one girl or those hundreds of thousands of girls who meet that guy at a club who makes them feel like they belong and they don't have that negotiation. We all know that having sex with a condom is ... Russian roulette."
Lady Gaga is taking part in the MAC cosmetics' HIV/AIDS campaign together with Cyndi Lauper.
"I don't live in an era where you can sleep with whoever you want to sleep with," she said. "You have to really be careful with yourself and get to know people and get tested before you have sex is very important."
The "Bad Romance" singer also admitted to Sky News she is too busy and focused on her work for a relationship and is "alone in this world."
"I am alone and miserable," Gaga joked, "but I like to be alone."
"I have had relationships in the past but because I am on the road and I am so focused on my work it's impossible to keep a relationship," she added.
The singer has been propelled into the media spotlight over the past year but she worked tirelessly on her music for years before getting to the top.
"I worked hard my whole life - no one handed me a record deal," she said.
Gaga is currently performing in the UK as part of her worldwide tour.