Lady Gaga Calls on Harry Reid To Repeal 'Don't Ask, Don't Tell'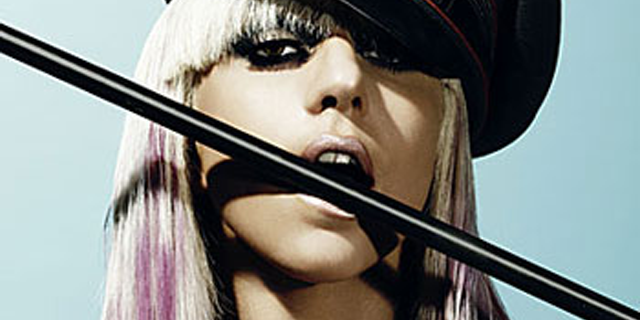 Lady Gaga has always been passionate in the pursuit for gay rights – and the latest issue on her agenda is overturning the "Don't Ask, Don't Tell" policy which restricts the United States military from efforts to discover or reveal closeted gay, lesbian, and bisexual service members or applicants, and prohibits those who are openly gay, lesbian, or bisexual from enrolling.
On Tuesday, Gaga, a New York native, posted a tweet urging her followers to call Senate Majority Leader Harry Reid and urge him to overturn this legislation.
In response, Reid's senate campaign tweeted:
"There is a vote on #DADT next week. Anyone qualified to serve this country should be allowed to do so."
"God Bless and Thank you @HarryReid, from all of us, like u, who believe in equality and the dream of this country. We were #BORNTHISWAY."
The pop princess dominated Sunday's MTV Video Music Awards as she took home a total of eight awards, including Video of the Year, and used every opportunity to thank the gay community and her dancers.
Among her entourage of friends and family, Gaga, 24, brought with her a group of former soldiers that were discharged from service due to enforcement of "Don't Ask, Don't Tell."
Gaga has subsequently lent her face and voice to SLDN.org (Service members Legal Defense Network) in the push to repeal what she considers to be a "discriminatory" policy, which was initially put in place by the Clinton administration in 1994.
A vote on "Don't Ask Don't Tell" is expected next week.
- Deidre Behar contributed to this report.