Kym Johnson-Herjavec flaunts post-baby body 9 months after giving birth to twins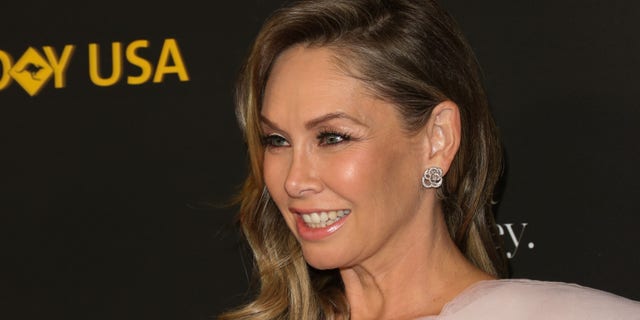 Kym Johnson-Herjavec is showing off her toned body nine months after she gave birth to twins.
The former "Dancing with the Stars" pro posted a side-by-side photo comparing her body now to nine months ago when she was pregnant with her son, Hudson Robert, and daughter, Haven Mae. Johnson-Herjavec welcomed twins with husband Robert Herjavec in April.
"#9monthchallenge," she captioned the Instagram Story post that was a twist to the recent viral #10YearChallenge.
Johnson-Herjavec, 42, is seen wearing a black bikini with her giant baby bump in her "before" picture. In her "after" image the dancer, also wearing a black bikini, flaunts her toned abs while holding the twins.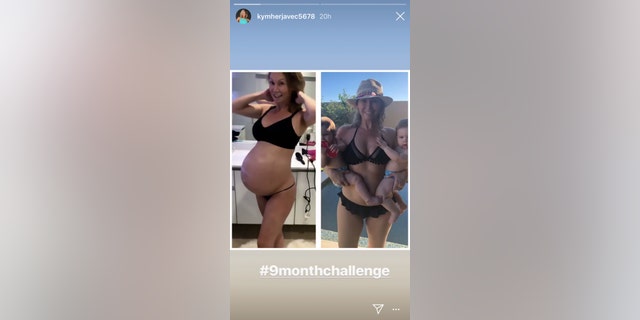 KATE UPTON PUMPS BREAST MILK IN A 'VALENTINE'S DAY DINNER PREGAME' PHOTO: 'JUST KEEP PUMPIN'
Johnson-Herjavec announced the birth of her son and daughter in a black-and-white photo on Instagram.
"I never thought my heart could feel so full. We're so in love with our little angels. Born at 7.44am and 7.45am 4/23/18," the dancer captioned a photo of her husband holding the newborns on April 23.
CLICK HERE TO GET THE FOX NEWS APP
Johnson-Herjavec began revealing her post-baby body transformation just months after she and Robert Herjavec welcomed the twins. She posted a photo on Instagram in August of her in a black bikini holding the twins, just three months after their birth.
Johnson-Herjavec previously talked about her plans to getting back in shape after her pregnancy.
"My whole thought on this pregnancy is I'm letting my body do what it needs to do," she told People magazine prior to giving birth. "After I have the babies, I'll take my time getting back. I haven't gained too much weight on my arms or my legs. It does seem to be my belly."