Kurt Russell responds to James Gunn firing, thinks people are getting 'too sensitive' with the 'wrong people'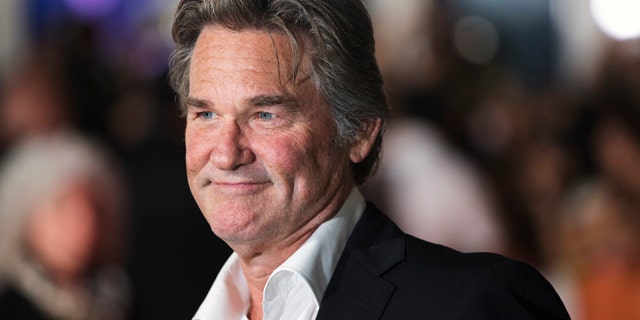 Following the firing of "Guardians of the Galaxy" director James Gunn by Disney, another one of the franchise's stars is coming forward to defend him, Kurt Russell.
The 67-year-old star played Ego, the living planet, in "Guardians of the Galaxy: Vol. 2," and had a lot to say on the subject of Disney firing Gunn over highly inappropriate tweets from several years ago.
"It's sad. But it's part of our fabric now, and I get it," Russell told Variety. "But I do think we're getting a little too sensitive on maybe some of the wrong people."
As previously reported, Disney severed its business ties with Gunn, who was about to helm the third installment in the popular superhero science fiction franchise, after 10-year-old tweets were dug online. In them, the writer joked about pedophilia and rape. While Gunn has apologized for his remarks and noted that they were the result of an early attempt in his career to be provocative, Disney has ignored calls to reinstate him.
"You have to realize that when you are in the world as a comedian, a writer, whatever you're always stretching the boundaries and trying to find something which lead him to something that the world loves, which is 'Guardians of the Galaxy,'" Russell continued. "He has a wonderful heart and a wonderful mind. I hope he is forgiven."
Russell isn't the first "Guardians" cast member to come out in support of Gunn. The cast recently shared an open letter on social media expressing their support for Gunn. The letter was signed by Chris Pratt, Zoe Saldana, Dave Bautista, Karen Gillan, Sean Gunn, Bradley Cooper, Vin Diesel, Pom Klementieff and Michael Rooker.
Bautista, who plays Drax, took things a step further, telling fans that he would appear in "Guardians of the Galaxy 3" out of legal obligation only.
"I will do what Im legally obligated to do but @Guardians without @JamesGunn is not what I signed up for. GOTG w/o @JamesGUNN just isn't GOTG," he wrote on Twitter. "Its also pretty nauseating to work for someone who'd empower a smear campaign by fascists #cybernazis . That's just how I feel."