Kris Jenner says she'd 'rather' Kanye West share his controversial views 'privately'
Kris Jenner is trying to support her son-in-law Kanye West!
The 62-year-old momager appeared on Friday's episode of The Ellen DeGeneres Show where she opened up about Kanye's recent controversies. Host DeGeneres asked the reality star about her son-in-law's antics, which have included a White House visit, several TMZ appearances, and claiming that he is off his medication.
Kim Kardashian Explains How Her Sex Life With Kanye West Has Changed Since Having Kids
"Kanye's an amazing son-in-law. He's an amazing dad and husband and friend and brother-in-law. So we know my son-in-law, Kanye," Jenner explained of Kim Kardashian's husband. "My job as a mom is just to be there for my kids and be supportive and love them."
Though she manages her children's impressive careers, Jenner noted that she isn't in charge of how they and the people around them conduct themselves in public.
"You can't control what somebody else is doing. I can't always control what any of them do at any time," she said. "But I think what I really want to do is be there to help him and be the best version of himself that he can be."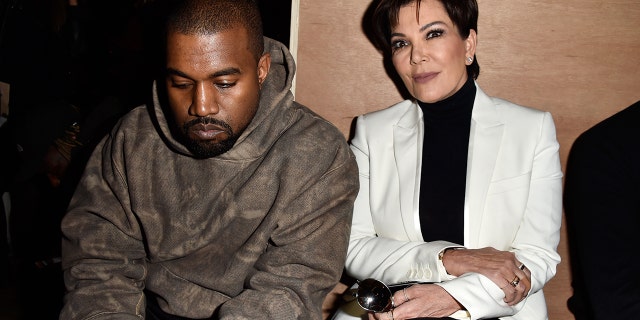 Charlamagne Tha God Talks Canceling on Kanye West, Says His Team Was 'Relieved'
She noted that she's "always concerned" whenever drama and controversy affect her kids and extended family, calling it "sometimes worrisome."
DeGeneres then asked Jenner about Kanye's recent visit to the Oval Office where he met with President Donald Trump in a televised appearance.
"It was very spontaneous. And the stuff that they were talking about, when they got to the airplane, I was like, 'Oh my gosh, that's so Kanye,'" she said. "He was sharing thoughts and things of himself. But I would rather he share some of that stuff privately. Obviously, that would be great."
Noting that the rapper "definitely has his own thoughts and opinions and he gets very excited about that," Jenner added, "He does have different sides to him and this is a side that nobody's seen before."
Kanye West Goes All Out With Extravagant Gesture for Wife Kim Kardashian's Birthday
As for her daughter's take on her husband, Jenner noted, "Kim always says, 'I can't control what somebody else does,' and I feel the same way."
A source close to Kim and Kanye recently told ET, "Kim doesn't always agree with everything Kanye says when it comes to politics or other things, but she respects him being vocal in what he believes in."