Kimmel, Moore have heated exchange on Twitter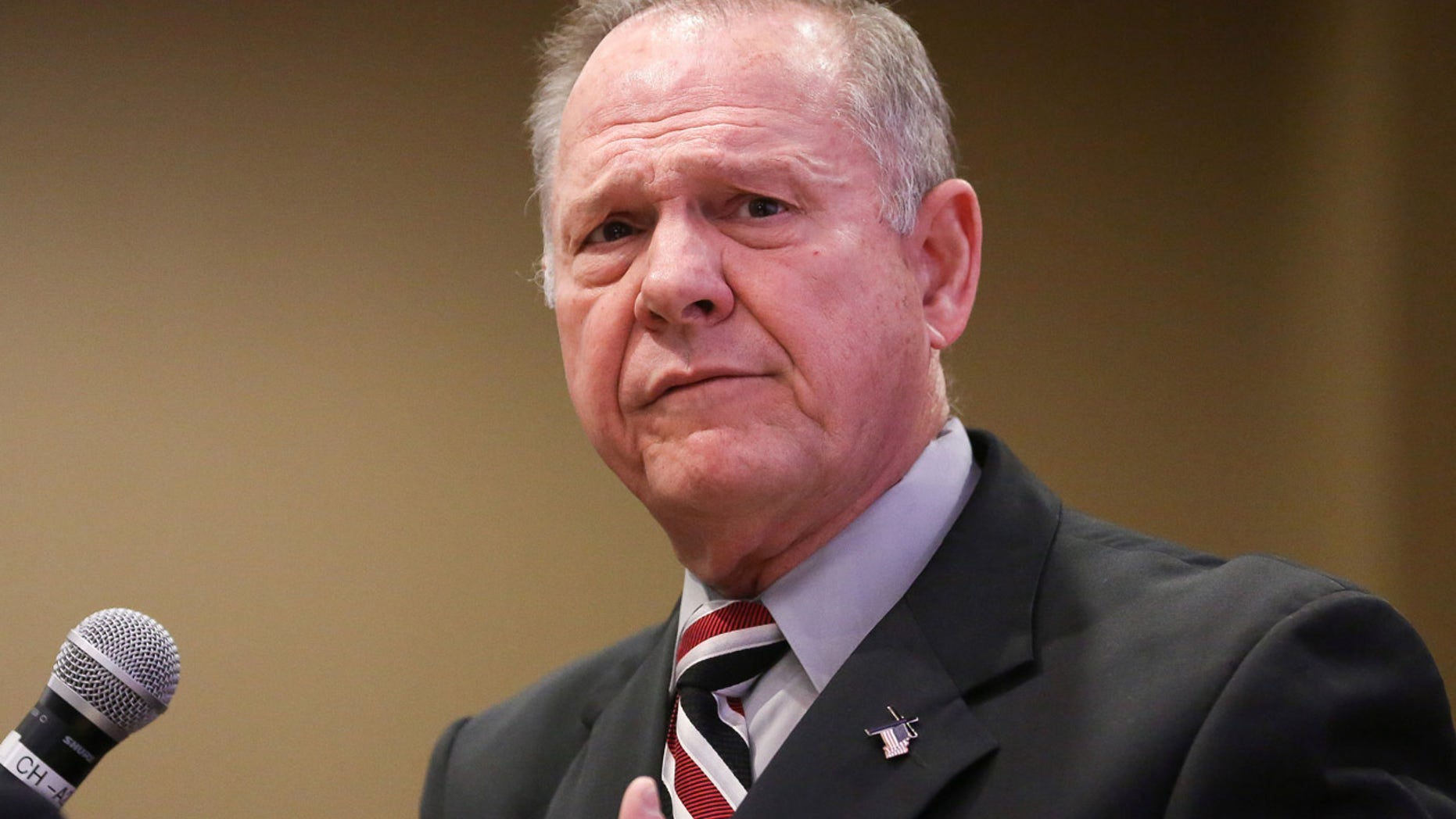 Jimmy Kimmel and Alabama U.S. Senate hopeful Roy Moore got into a heated exchange on Twitter on Thursday that ended with the host saying he would put his "Christian values aside, just for you and for that fight."
AL.com previously reported that a comedian who appears on Kimmel's show disrupted a Moore campaign event the night before. That reportedly prompted Moore to tweet to the host: "If you want to mock our Christian values, come down here to Alabama and do it man to man."
Kimmel responded, "Sounds great Roy — Let me know when you get some Christian values and I'll be there!"
Moore replied to the host, saying he'd save him a seat in the front pew. Then Kimmel responded, "OK Roy, but I'm leaving my daughters at home! P.S. – wear that cute little leather vest."
Moore, who has long had backing from a wide swath of the state's evangelical voters, built a following with his religious-themed political stances. Those have included opposition to same-sex marriage, support for displaying the Ten Commandments in public and his belief that the U.S. Constitution is founded on God.
Moore's campaign has been wounded by accusations of sexual misconduct, decades ago, made by women who were then teenagers. His recent campaign stops have aimed at both defending himself against the allegations and rallying his base ahead of the Dec. 12 election.
"I do not know any of these women. I did not date any of these women I did not engage in any sexual misconduct with anyone," Moore said.
The Associated Press contributed to this report.