Kim Kardashian's Trendy Tech Outfit and Ward III's Signature Georgie Cocktail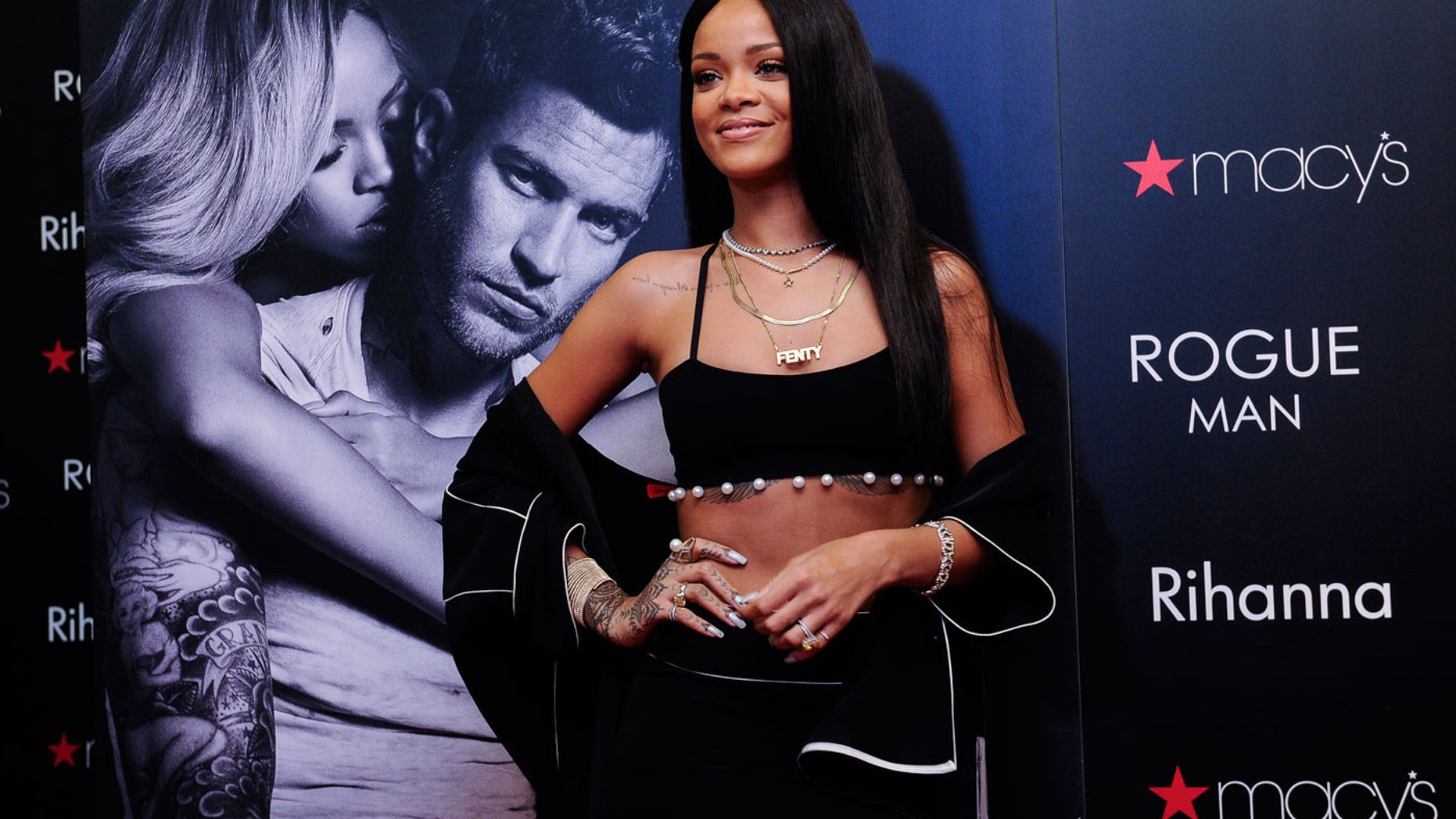 Here's what everybody's talking about:
For reasons that will never be clear, Kim Kardashian was invited to speak at the Re/code technology conference in Silicon Valley on Monday. And in the spirit of the event, she apparently decided to dress as an iPod, albeit an iPod that forgot its bra (below).
When we tried Kenneth McCoy's signature vodka cocktail at Ward III in NY, we knew we had to get our hands on the recipe. Check out the video above to see how McCoy mixes up their strawberry-infused Georgie, then try whipping one up for yourself. (After work, of course.)
Former "Pan Am" actress Kelli Garner has signed on to portray Marilyn Monroe in Lifetime's upcoming biopic, and, somewhat less intentionally, to join the long list of actresses who have played Marilyn Monroe in forgettable TV movies.
Jennifer Lopez Instagrammed a flawless bikini photo on Monday (below), proving beyond a doubt that Lopez, 45, has begun aging in reverse. Get a good look now, before she Benjamin-Buttons into an unrecognizable baby-woman.
Jennifer Lawrence and Gwyneth Paltrow's ex, Coldplay singer Chris Martin, have reportedly split up after four months of dating. It's unknown whether they "consciously uncoupled" just like like Chris and Gwyn, or if they uncoupled sometime during their sleep, when they both lacked the consciousness to do so.
According to Deadline, English actor Benedict Cumberbatch will be portraying comic-book superhero Dr. Strange in an upcoming film adaptation of the Marvel comic books, despite you never wanting for, daydreaming about, or asking for such a film in the first place.
After proving to be a more-than competent host for any televised event, NBC has given Neil Patrick Harris his own ten-episode variety show to feature music, games, comedy and pranks. And we wouldn't be the least bit surprised if he did all those things himself, with no guests in sight.
Rihanna wore a cropped, belly-baring halter top to the launch of her new fragrance at an Atlanta mall over the weekend (below). And judging by all the henna tattoos and baubles on her person, it's a safe bet she stopped off at the mall's "Piercing Pagoda" and "Airbrushed Ink" kiosks before heading home for the night.
As we predicted in the Taylor Swift's new song "Welcome to New York" has earned her a spot as the Global Welcome Ambassador with NYC's official board of tourism. Therefore, we expect to see Swift greeting us at the entrance to the Lincoln Tunnel tomorrow morning. That would be the nice thing to do.
Lindsay Lohan snapped yet another selfie from the dressing room of her London play (below), but unlike the last one, she wasn't topless. She was merely wearing her bra, some kind of blazer, and a black bonnet that you probably mistook for a witch's hat on first glance. Your mind's playin' tricks on you, man.
In an interview with Moviefone, Keanu Reeves revealed that he always wanted to play Batman or Wolverine on film. Unfortunately, he never got the chance, which might be why Reeves chose to star as a comic-book character named Constantine in a 2005 film that even he couldn't watch the whole way through (probably).
Halle Berry, who just launched a line of lingerie at Target, recently told Yahoo! Style that the secret to perky breasts is to "always wear a bra, even to bed" — a trick she reportedly learned from her mother. So, if Berry really wants her new lingerie line to take off, she'd better drag her mom out here so she can show us the goods.
Speaking of breasts, Alyssa Milano shared a photo of herself breastfeeding her newborn daughter on Instagram. And in the caption, she included a poem about breastfeeding from Czech writer Milan Kundera, who, despite being a man, is oddly well-versed in (quote) "the joys of suckling."
And finally, George Lucas and his production company have reportedly threatened to sue New York's Empire Brewery for trying to trademark the name of their "Empire Strikes Bock" offering. But man, if he only knew how good it went with an order of "Star Wars: Attack of the Bones-less Buffalo Wings" from the bar down the street, he'd totally change his tune.