Kim Kardashian rebounding from 72-day marriage to Kris Humphries with Kanye West, report says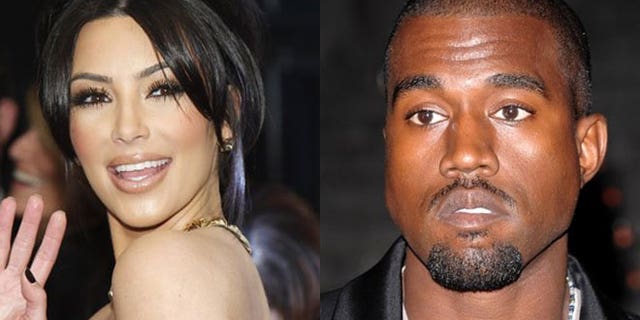 NEWYou can now listen to Fox News articles!
Kim Kardashian and Kanye West are reportedly dating, despite Kardashian insisting earlier this week she "isn't even close" to being in a relationship.
The reality star and West saw "The Hunger Games" together in New York Wednesday night before Kardashian was spotted leaving West's bachelor pad late Thursday morning, wearing the same outfit from the night before, TMZ reported.
West, 34, also declared his love for Kardashian in a new track released on his website, revealing that his crush on her began while she dated New Jersey Nets player Kris Humphries.
"I'll admit I fell in love with Kim. Around the same time she had fell in love with him [Humphries]," West raps in his song "Theraflu" featuring DJ Khaled.
"That's cool, baby girl, do your thing. Lucky I ain't had Jay drop him from the team," he adds, referencing fellow rapper Jay-Z, a part owner of the Nets.
Kardashian, 31, and Humphries, 27, began dating in October 2010. They married last August but she filed for divorce just 72 days later.
The reality star opened up about her new view of love, saying "[I'm] not even close [to dating again]!" in the latest issue of British Cosmopolitan.