Kid Rock Appears in Georgia Court for Waffle House Fight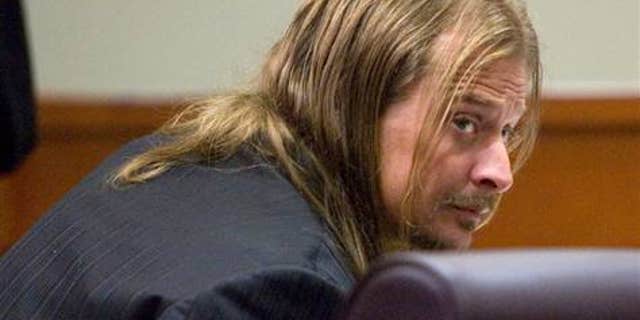 NEWYou can now listen to Fox News articles!
Jury selection is under way in a lawsuit against musician Kid Rock stemming from a fight at a Waffle House restaurant near Atlanta.
Robert James Ritchie, better known as Kid Rock, and five members of his entourage appeared Tuesday before a DeKalb County judge.
In a lawsuit, Harlen Akins claims the musician cursed at him during the early-morning fight in October 2007, and members of his entourage beat Akins up and smashed his cell phone.
Kid Rock pleaded guilty in March 2008 to a misdemeanor charge of simple battery.
The musician stopped at the restaurant following a performance in Atlanta. The fight reportedly broke out after Akins recognized a woman in Kid Rock's party and spoke to her.
Akins filed the lawsuit in 2007.