Khloe Kardashian slams 'disgusting' fan who called True Thompson 'not cute at all'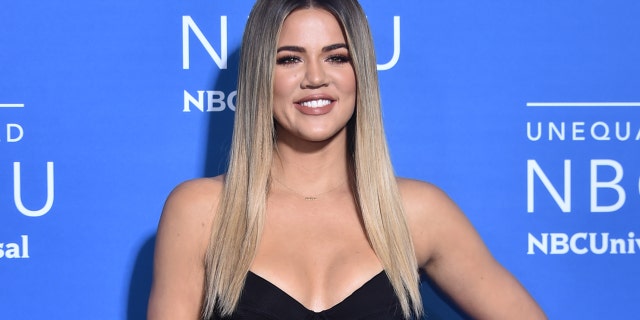 Khloe Kardashian isn't going to let Twitter trolls insult her new baby True Thompson.
The 34-year-old reality star slammed a Twitter user on Saturday for calling her 12-week-old daughter "not cute at all" in a since-deleted tweet.
"What self-respecting adult would even comment on a child's appearance? What type of disgusting human being are you?" Kardashian tweeted. "It's pathetic that you are this miserable in your life."
The woman has since made her Twitter account private and apologized for her offensive remark about True, People reported.
"[I] honestly didn't mean for my tweet to get as many replies and whatnot to it. I apologize for my actions and I shouldn't have said what I said. I wasn't thinking at all," the woman, who was not identified, tweeted.
KHLOE KARDASHIAN SAYS SISTERS KIM AND KOURTNEY ARE 'REALLY MAKING' HER THINK ABOUT THE 'THREE KID RULE'
Kardashian continued to talk about the negative tweet, saying she didn't understand "why people have that much energy" for putting out negativity. Supportive fans also came to her defense, praising the "Revenge Body" host for being a "great momma."
Kardashian previously talked about being mommy-shamed in June when she revealed she was feeding her daughter formula. She also defended herself after being criticized for beginning her workout regimen five weeks after giving birth to her first child with NBA star Tristan Thompson in April.