Kevin Spacey's brother claims actor is worse than his 'Nazi' rapist father
NEWYou can now listen to Fox News articles!
Kevin Spacey's brother is speaking out about the abuse he said he suffered at the hand of his father in an explosive interview with The Sun on Wednesday.
Randy Fowler claimed his father, who he calls the "Creature" due to his alleged depraved behavior, was a Nazi sympathizer who raped him over 50 times before the age of 14-years-old.
Fowler said despite his father's abusive behavior, he believes his brother Spacey was worse due to the actor's fame, power, and wealth.
"Kevin was a king on his throne but he has now been dethroned by all these allegations; taking advantage of people using his wealth and power. "He continued, "All my life I thought I had protected Kevin from my father and it turns out it's all for nothing because he's worse than my father, 'The Creature,'" said Fowler.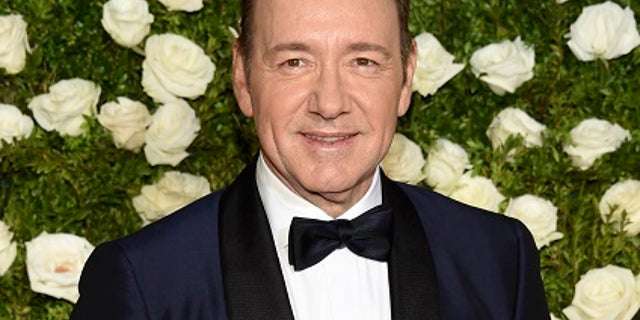 While Fowler documents his horrid alleged abuse in detail, he is uncertain if his brother was dealt a similar fate.
"I always thought I saved my brother from him but since all these allegations have come out against him I have started to wonder whether he was abused too. But seeing as though he never speaks to me I'll probably never know," Fowler said.
The 62-year-old wrote an autobiography, "A Moment In Time: Living in the Shadows," about his troubled life growing up in an abusive household with Spacey which debuted in December 2017.
In the book, Fowler details his alleged sexual assaults and says his mother turned a blind eye to the abuse.
"He would push me up against the wall and sodomize me," Fowler explained. "My mother would be banging on the door saying 'What's going on in there? And he'd have his hand on my neck telling me to shut up and she'd just walk away."
As for his recollection of his scandal embroiled brother's childhood, Fowler claimed, "He's [Spacey] a liar. It's because his life was uneventful he was coddled by my mother and ignored by my father. So he's been trying to tell the world he was a troubled child saved by theatre when in fact he was just a momma's boy."
Fowler also called into question Spacey's "disturbing" relationship with their mother.
"You know their relationship was very strange - there have been rumors floating round the family it's not just something I speculate on," said Fowler. "She used to hang all over him like a cheap suit, it was disturbing. I wish my mother would have given me a tenth of that love and affection."
Fowler and Spacey's mother, Kathleen Ann Fowler,died in 2003 while their father, Thomas Geoffrey Fowler, died in 1992.
A rep for Spacey did not immediately return Fox News' request for comment.