Kevin Hart reveals alleged extortion attempt in apology to wife, kids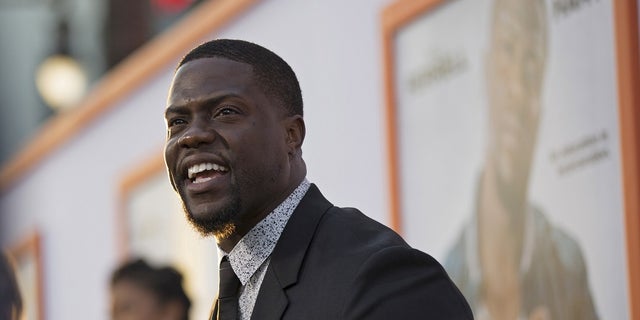 Comedian Kevin Hart posted an emotional video on his Instagram Saturday night, apologizing to his wife and children and claiming an unidentified person was trying to extort him over a "sexually suggestive" video.
Hart, 38, admitted to his "bad error in judgment" and specifically addressed the apology to his wife Eniko Parrish, who is expecting her first child with the actor, and his two older children – Heaven, 12 and Hendrix, 9.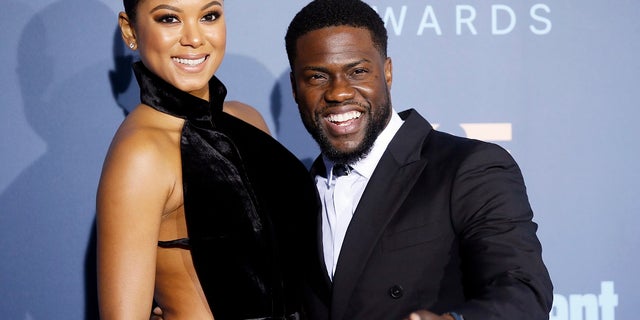 "I'm at a place in my life where I feel like I have a target on my back," Hart said in the post. "And because of that I should make smart decisions. And recently, I didn't. You know, I'm not perfect. I'm not going to sit up here and say that I am or claim to be in any way shape or form. And I made a bad error in judgment and I put myself in a bad environment where only bad things can happen and they did."
"And in doing that I know that I'm going to hurt the people closest to me, who I've talked to and apologized to, that would be my wife and my kids," he said.
Hart said there were "no excuses" for his behavior and vowed to "do better" in the future. The actor then revealed a person tried to "have financial gain" off his mistakes.
"But I'm also not going to allow a person to have financial gain off of my mistakes and in this particular situation that was what was attempted. I said I'd rather fess up to my mistakes," Hart said.
Hart never explicitly said what the alleged extortion involved, however, TMZ reported a woman demanded the actor pay her millions after they recorded a "sexually suggestive" video. A representative for Hart told the site: "Someone tried to set Kevin up in a failed extortion attempt."
The FBI is reportedly involved in the case, according to TMZ.
This isn't the first time the comedian addressed cheating rumors on social media. In August, Hart's ex-wife Torrei Hart, whom he has his two children with, accused him of cheating on her with his current wife. Hart laughed off the claims by posting a series of videos on his Instagram stories.
"Even after writing a book, a very good book … about my life in great detail … [it's] still not enough?" he said. "Even after talking about my life in my standup specials, a lot of standup specials, you actually see me grow as a man through my standup specials, still not enough? This will act as nothing but material for your boy."