Kevin Hart, Eniko Parrish slammed for son's 'Cowboys and Indians'-themed birthday party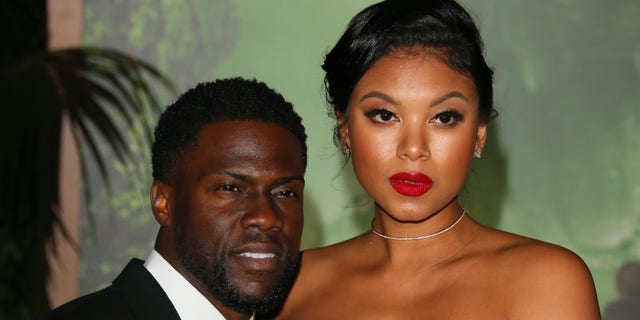 NEWYou can now listen to Fox News articles!
Kevin Hart and his wife Eniko Parrish faced backlash over their son's "Cowboys and Indians"-themed birthday party last week that was deemed offensive.
Eniko posted several photos Thursday on Instagram of the couple's son Kenzo's first birthday bash. A group shot showed the 1-year-old boy and other children dressed as cowboys, while others donned Native American-inspired blankets and outfits.
"Zos cowboys & indians party was nothing but amazing! Thanks to everyone for coming.. we love you guys!" Parrish captioned the photo.
Many social media users, however, weren't fans of the themed party and said it was culturally insensitive.
"As fellow aboriginal people, y'all should know why this 'theme' is wrong on so many levels. Sickening," one person wrote in a comment, while another person told the couple to "learn history."
"As a person of color you SHOULD know better, than again, I dont see you standing up for nothing but laughs," a follower commented.
One person said, "Cowboys and Indians? Can you not afford a publicist who would explain the reality [of] such a terrible idea?"
"Da f--- were you 'thinking'?! Obviously, NOT thinking. I guess if you have money it's alright to be stupid and offensive," a comment read.
"My family is American Indian and comes from a long line of men and women continuing to advocate for equality for all people. Educating people who are unaware of our heritage should be our number one priority. And while my initial reaction was anger, the only way to have a conversation is to approach it from a place of humility. A first birthday party is a big deal. I don't think this was done to offend … But to have fun," a user said.
Some fans defended the couple and said the theme was "too cute," "adorable" and not offensive as some said. Rapper Ludacris also voiced his support for the 1-year-old's party by commenting "dope."
Reps for Kevin Hart didn't immediately respond to Fox News' request for comment.