'Kevin Can Wait' was 'heading in the wrong direction' after Erinn Hayes firing, says CBS exec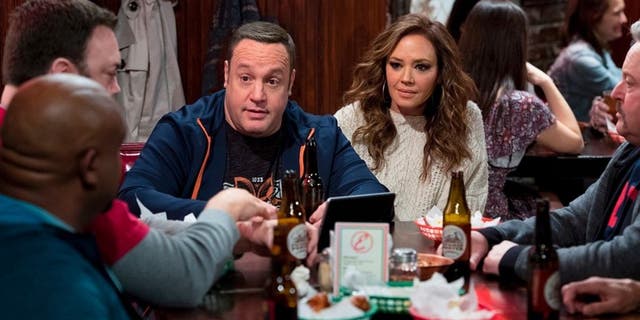 NEWYou can now listen to Fox News articles!
Probably the biggest casualty at CBS this season was the Kevin James comedy "Kevin Can Wait," canceled after two seasons as the network's Monday 8 p.m. anchor.
Fueled by the popularity of its star and boosted by "The Big Bang Theory" as a lead, "Kevin Can Wait" got off to a blazing start in fall 2016.
The series ranked as the most watched and highest rated new comedy last season.
But it suffered some ratings decline over the course of the season. And after its end, the show made a controversial casting change, killing off lead Erinn Hayes' character and bringing in James' "The Kings of Queens" co-star Leah Remini.
The move had been acknowledged as a mistake. Viewers did not take it well, and ratings for "Kevin Can Wait" posted steep declines in Season 2, sending the series from the top of the heap to the bubble list.
"The numbers," CBS Entertainment president Kelly Kahl said when asked by Deadline about the rationale behind "Kevin Can Wait's" cancellation. "It was a strong show for us, it's had a lot of decline this year, it was heading in the wrong direction.
"The numbers were going down as the year went on and looking forward, it didn't look like a show that was going to be strong enough to anchor a night for us going forward."
As for the controversial casting changes after Season 1, "the show made a choice at the beginning of this year, we agreed to go along with it, and unfortunately the audience did not respond to it," CBS EVP Thom Sherman said.
On "Kevin Can Wait," James starred as a retired police officer who is setting out on a fresh career path.
This article originally appeared on Deadline.