Kenny Chesney apologizes for mistakenly saying police officer died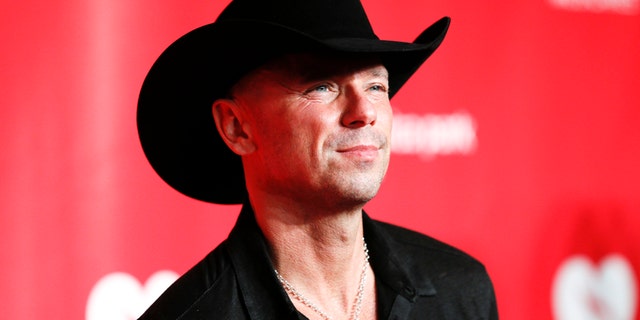 During a concert in Philadelphia on Saturday night, Kenny Chesney honored a police officer he believed had been killed while on duty. The next morning, he called Officer Christopher Dorman in his hospital room and apologized.
Despite being shot seven times during a drug bust on Friday, 25-year-old Officer Dorman of the Folcroft Borough Police Department is alive and expected to recover. He'd hoped to attend Chesney's show at Lincoln Financial Field, and from his hospital bed he tweeted a video to the singer.
During the show, Chesney took a few emotional moments to talk about it saying: "In the hospital on his bed . . . he passed away, but before he passed away he made a video that he wanted to come tonight so bad, and he said, 'Kenny, please don't forget me.'"
During a statement released immediately following the concert Chesney corrected his error, saying he was caught up in the moment and not as clear as he should have been. "The idea that a hero like that, with seven bullets in him, would even think about me... I heard about it right before I hit the stage, and it stopped me in my tracks. Someone whose life was on the line, and after all that bravery? As anyone in the stadium knows, I kept pausing, trying to collect my thoughts."
By Sunday morning, Chesney hadmade things right with Officer Dorman and the Folcroft Borough PD.
Bet You Don't Know All These Kenny Chesney Facts