Kelly Preston shares photo of husband John Travolta and their late son Jett to raise autism awareness
NEWYou can now listen to Fox News articles!
Actress Kelly Preston shared a throwback photo of her and her husband, John Travolta, both kissing their son Jett who died in 2009 just days before what would have been his 27th birthday.
Preston, 56, captioned the photo saying, "To my sweet love, Jett… you are in our hearts forever. I send love to all of the beautiful autistic children and the wonderful people who love them. May we all shine and grant love and respect to children with special needs."
She added the hashtags autism awareness and autism. World Autism Awareness Day is celebrated on April 2, and the month of April is considered Autism Awareness Month.
The couple's late son had autism.
JOHN TRAVOLTA SAYS SCIENTOLOGY HELPED HIM COPE WITH TEEN SON'S DEATH
Jett, the oldest child of Travolta and Preston, had a history of seizures. The teen died in January 2009 while the family was on vacation in the Bahamas. He hit his head on a bathtub after suffering a seizure at his family's vacation home on the island of Grand Bahama. He was 16.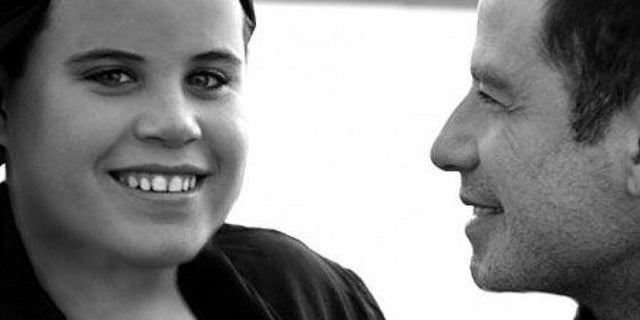 In 2003, Preston told Montel Williams that when Jett was 2 years old he became very ill before being diagnosed with Kawasaki disease, a condition that can cause inflammation of the arteries.
JOHN TRAVOLTA IS ABLE TO STAVE OFF SCANDAL DESPITE ALLEGATIONS OF 'DARK SIDE,' REPORT SAYS
Travolta, 65, spoke out recently regarding the death of his son, saying the Church of Scientology helped him cope with the family tragedy.
"The church never left our side for two years," Travolta told Us Weekly earlier this year. "I don't know if I would have made it through without their support."
Fox News' Stephanie Nolasco contributed to this report.