Katy Perry denies being raped by Dr. Luke in court deposition while Kelly Clarkson describes him as 'sleazy'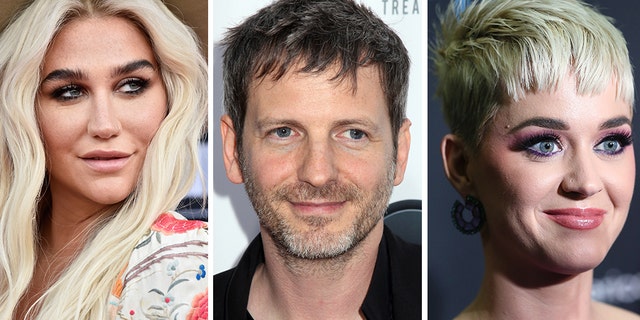 In a newly released deposition, Katy Perry denied, under oath, claims that she was raped by producer Dr. Luke.
The documents were released as part of Dr. Luke's ongoing defamation lawsuit against Kesha, who accused him of drugging and raping her in a 2014 case. The producer's attorneys accuse Kesha of spreading the Perry rumor as an effort to smear his name and give her leverage in her legal battle.
However, Perry unequivocally denied having any abusive or consensual sexual relationship with Dr. Luke in a deposition from July 2017 obtained by Variety.
According to the outlet, Kesha sent a text message to Lady Gaga in February 2016 in which she claimed that Dr. Luke had raped Perry. In a separate deposition that was also released, Gaga discussed hearing the rumor, but was not in a position to confirm or deny its factual accuracy. Perry, however, was.
Meanwhile, Kelly Clarkson reportedly testified in documents obtained by People that she found Dr. Luke to be a "bully and demeaning."
"In general, I don't know anyone that likes him," Clarkson continued. "People have said he is sleazy."
"The false narrative Kesha created about being raped became widely accepted, damaging Dr. Luke's reputation irreparably. Compounding this malicious act, in 2016, Kesha told Lady Gaga that Dr. Luke raped Katy Perry, which is outrageous and untrue," Dr. Luke's attorneys said in the statement to the outlet on Monday.
In a similar statement to the outlet, Kesha's attorneys denied she ever claimed to have independent knowledge of any alleged assault.
"But, to be clear, Dr. Luke is suing Kesha based on a private, one-on-one text message that Kesha sent Lady Gaga in 2016, shortly after Interscope CEO John Janick told Kesha and Lady Gaga he'd heard a rumor that Dr. Luke had also abused Katy Perry. Mr. Janick's statement was discussed privately between the two friends and would never have become public, except that Dr. Luke decided to publish it to millions of people in his 2017 complaint against Kesha. This defamation claim, based on a private text message which was based on the statement of a third party, is also frivolous."