In six hours, Katie Couric's life went from "complete contentment to complete chaos."
The news anchor opened up in a new interview about her first husband's colon cancer diagnosis which ultimately resulted in his death in 1998. He was 42.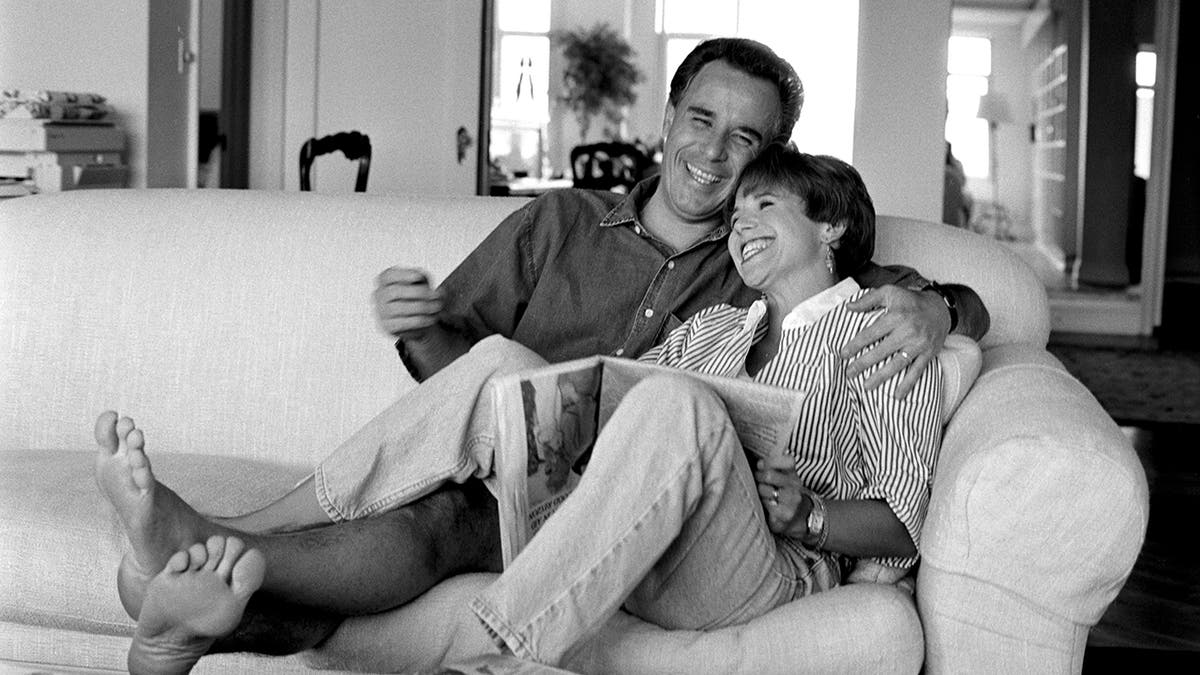 "The grief started there," Couric told WNYC's "Death, Sex & Money" podcast of her husband Jay Monahan's diagnosis. "Jay was sick [for] nine months and that was excruciating."
Couric said she "fell apart all the time" when her husband was ill but never in front of him.
"I think I overprotected him," she said during the interview, which was released Wednesday. "I encouraged the doctors not to tell him how incredibly bleak the prognosis was."
PHOTOS: Stars we've lost in recent years
She added, "I didn't want to ruin the time he had left with just hopelessness."
However, looking back 20 years later, Couric admitted she regrets allowing her optimism and fear stand in the way of saying goodbye to her husband.
"I wish that I had the courage to really talk to my husband about the fact that he was probably going to die. It was too terrifying," she said. "I think that prevented me... from ever really saying goodbye."
After Monahan's death, Couric became a single mother to their two girls. She had recently joined the "Today" show and felt lucky to have a steady income.
"I first of all was really, really happy that I had that job because I think it's very important for women to be financially independent because you never know what's going to happen," the 60-year-old shared. "I've thought that if I had stopped when I was pregnant with [my daughter] Ellie and decided I was going to be a stay at home mom -- which I have a lot of respect for stay at home moms -- but I don't think it's necessarily a great insurance policy for unforeseen events."
Couric recently celebrated her three year wedding anniversary to financier John Molner.
While she said she wishes she could have met Molner earlier, she is "so glad" she didn't rush into "a relationship that wouldn't have been good for [my kids] or good for me in the long run."
Couric pointed out that her late husband and Molner share the same initials.
"It's funny because both of them are John Paul's," she said.
She joked, "I thought about if I ever got a tattoo, I would get a 'JP' on my ass."