Kathy Griffin to Colin Kaepernick: 'Proud of you' for your activism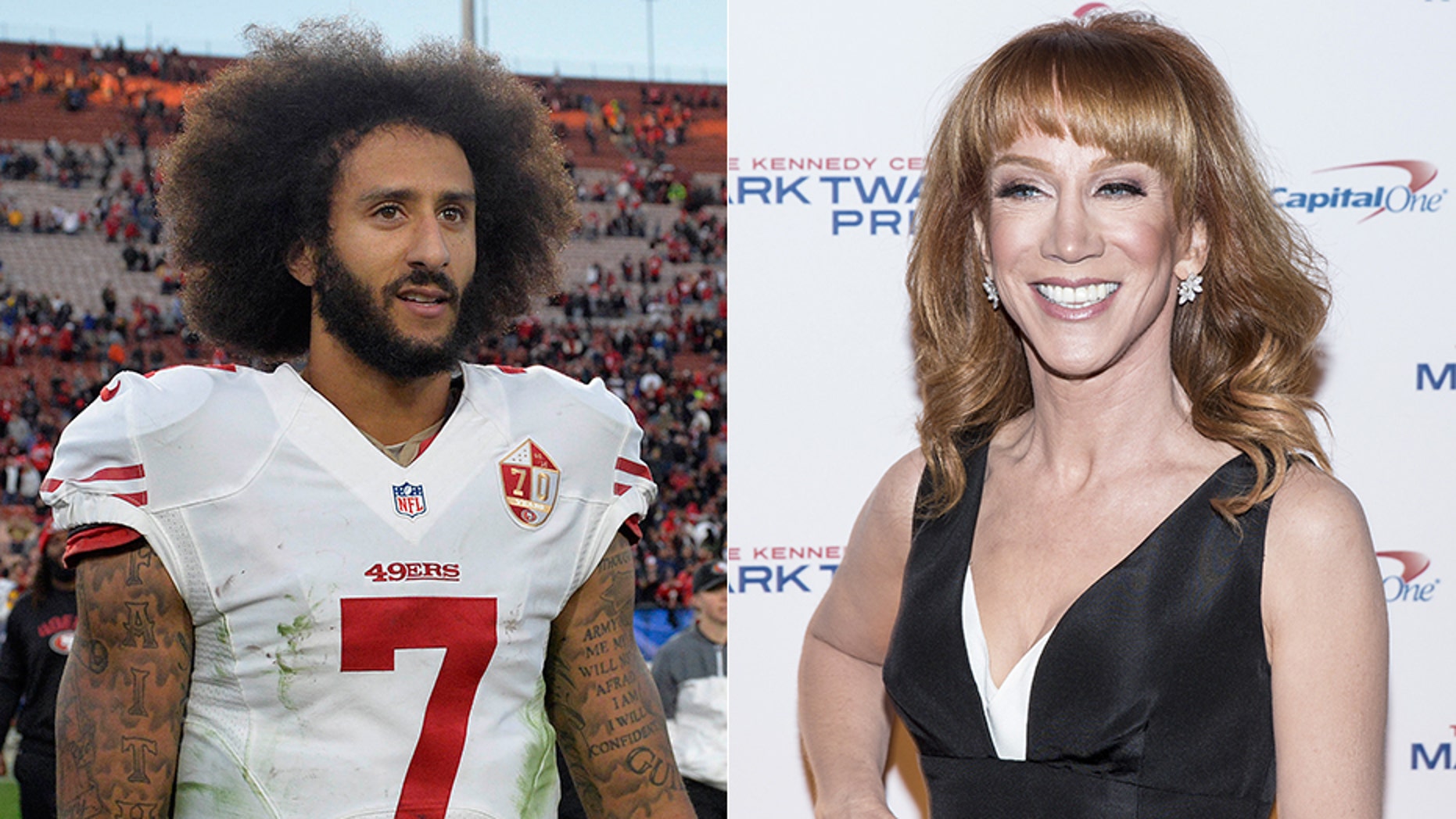 Comedian Kathy Griffin, who's started to push back against the controversy over her photo showing a fake bloodied head of President Trump, said Sunday she was "proud of" another outspoken figure: the ex-quarterback Colin Kaepernick.
"Your activism has come at a price but you haven't backed down...not even once. Thank you for leading the way," Griffin tweeted. Now an unsigned quarterback, Kaepernick regularly took a knee during the national anthem last season. The then-49er said he was calling attention to police brutality and racial injustice.
Dozens of NFL players Sunday took a knee during the national anthem as others raised their fists before the games of Week 4, a day after President Donald Trump tweeted that it that it was "very important" for players to stand. Still, the number of kneeling players was down from last weekend.
More than 200 players kneeled or sat during the national anthem last Sunday after Trump lashed out at NFL players for not standing during the anthem in a speech in Alabama and a series of tweets.
Griffin faced backlash this summer after a photo of her posing with a bloodied Trump mask as decapitated head leaked on TMZ. CNN fired her from co-hosting its New Year's Eve show. She said at the time, according to Fox News, the Trump family systematically "mobilized their armies" against her.
She took back her apology — and recently challenged Trump saying, "I will openly accuse the President of the United States of human rights violations."
The Associated Press contributed to this report.