Katherine Webb following in Kate Upton's footsteps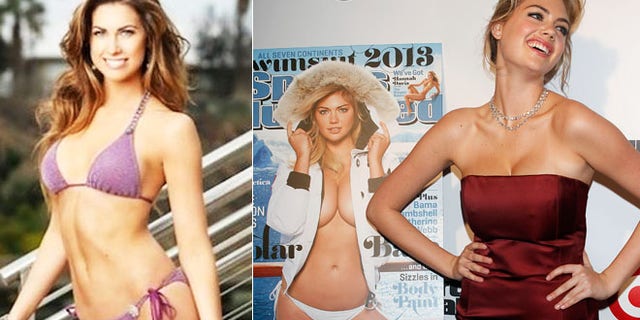 NEWYou can now listen to Fox News articles!
Former beauty queen Katherine Webb became instantly famous when cameras captured her cheering on her Alabama quarterback boyfriend A.J. McCarron during the 2013 BCS National Game. Although some predicted the 24-year-old's fame would belly-flop after she competed on the reality show, "Splash," she says her career continues to progress swimmingly.
The former Miss Alabama talked to FOX411 at the Sherri Hill fashion show for New York Fashion Week about her latest projects and her thoughts on the twerking trend sweeping the nation.
"I've known Sherri for a long time, and she's been with me since the very beginning so of course it seems to natural to come and her support so I'm very excited to be here," said Webb. "I was actually asked to be in the show but I couldn't because my schedule is so hectic right now. But we'll see maybe eventually."
The Sports Illustrated swimsuit model is the latest it-gal to be featured in a commercial that has featured the likes of Kate Upton, Kim Kardashian and Paris Hilton.
"I just finished shooting a Carl's Jr. Hardee's commercial so I'm so excited about that and we'll see what opportunities come after that."
And while Webb is doing her best to stay in the public eye, do not hold your breath to see her twerk.
"I think twerking is a trend. Miley, of course, made it famous," she said. "We'll see how long it goes."