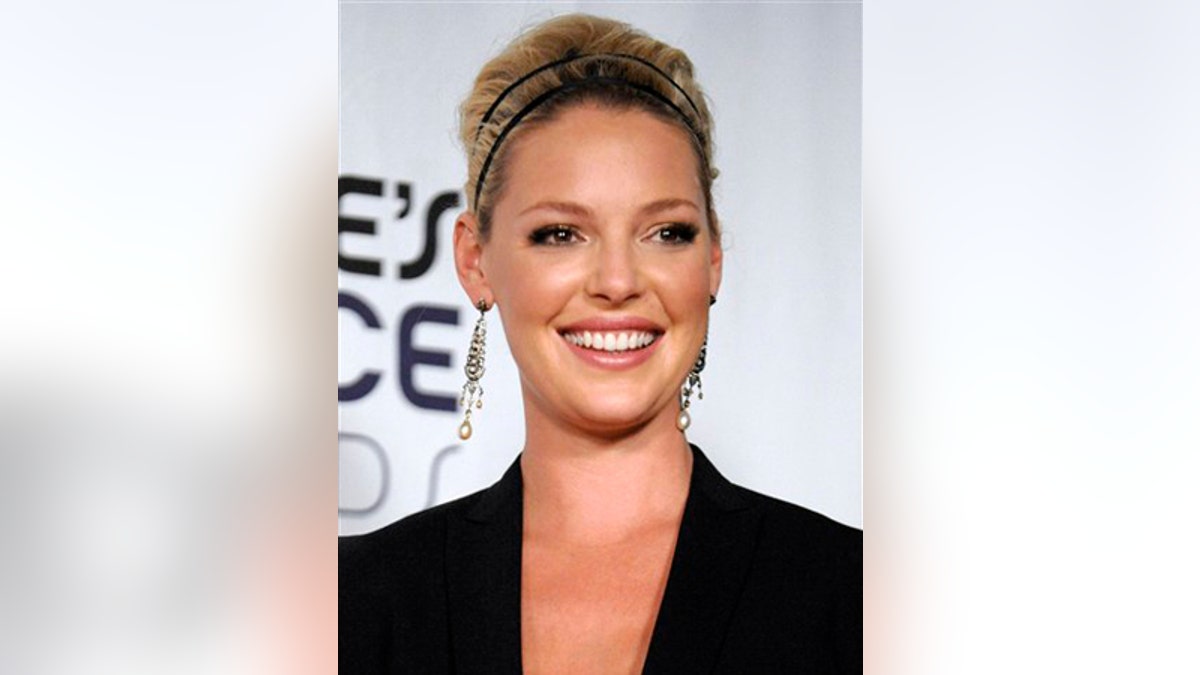 LOS ANGELES – Katherine Heigl said Friday she's ready to stay with "Grey's Anatomy" and the decision rests with the show.
Attending a studio party to mark the ABC medical drama's 100th episode, Heigl said it's premature to think her days as Dr. Izzie Stevens are numbered.
"I was assuming that at one point and I got a lot of shrugged shoulders and shakes of the head, so I don't know if that's a yes or a no. No one will tell me and I don't know how this is going to go," Heigl said, noting series creator Shonda Rhimes' passion for plot secrecy.
"I don't know if I live or die. I don't know how Izzie fares," said the actress, who's played the character since the show debuted in 2005.
"I'm there" if Izzie remains part of "Grey's Anatomy," Heigl said. She called the set "one of my favorite places to be" and said her colleagues are also friends.
She and fellow cast members, including Ellen Pompeo (Dr. Meredith Grey) and Patrick Dempsey (Dr. Derek Shepherd), were on hand for the celebration that included a cake decorated with scalpels and syringes made out of icing.
Rhimes, who's also an executive producer for the show, called the milestone a "huge accomplishment" and thanked the cast and crew for their efforts.
In an interview, she dropped a tantalizing clue about the episode airing May 7.
"The only thing I'll tell you about the 100th is that it takes place on Meredith and Derek's wedding day," Rhimes said. "That's big ... and that's all I'm going to say."
On Thursday's episode, Izzie was seen surviving brain surgery. There's been speculation that Heigl wants to pursue her blossoming film career ("Knocked Up," the upcoming "The Ugly Truth") full-time, and that her character might be killed off.
Rhimes declined comment on what would happen to Heigl's character.
Last month, fellow cast member James Pickens Jr. said Heigl was leaving the show, along with T.R. Knight, both of whom declined comment at the time. Knight missed the studio party because he'd previously scheduled the day off, an ABC spokeswoman said.
On Friday, Heigl said she's comfortable balancing movies and TV by working on big-screen projects during the summer hiatus for "Grey's Anatomy."
"I'm more than happy to make that compromise. As my agent likes to say, 'High-class problems,"' Heigl said.
"I don't know if I want to continue for five years working 12 months a year, but I can take at least another year or two," she said.
Dempsey said he intends to fulfill the remaining two years on his contract with "Grey's Anatomy and "then we'll see what happens after that."