Kate Middleton: Prince William struggled with fatherhood early on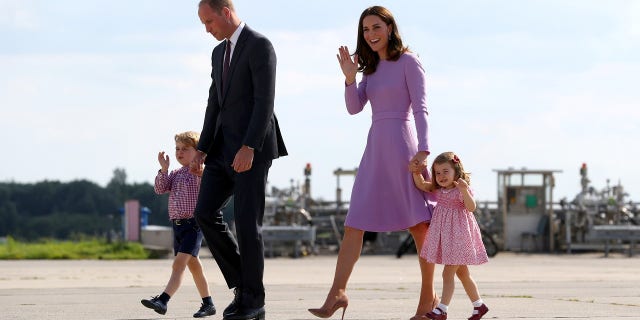 Prince William may have had a hard time adjusting to parenthood when his wife, Kate Middleton, gave birth.
The Duchess of Cambridge spoke to a single father during a visit to Family Action, a care center for expecting and new parents, the Telegraph reported. Middleton, who is pregnant with her third child, reportedly told the new father, Billy, that the prince "did not know what exactly to do when he first became a father."
"She was saying William was sort of similar, and I just wanted to let her know how Family Action have been there for me and I think they need more support," Billy told the Telegraph.
Billy, who suffers from depression, is raising a 7-month-old daughter.
"I was suffering from severe depression and I thought, 'I'm not going to let my daughter go into care, I'm going to step up and do this.' I managed to turn myself around," Billy recalled.
Middleton met with mothers and their children earlier in the day. She was expected to visit the center on an earlier date, but was forced to cancel because of hyperemesis gravidarum, a condition that causes severe sickness during pregnancy. She took a few weeks off from attending public events.
The soon-to-be mother of three previously spoke candidly about parenthood. She said raising Prince George and Princess Charlotte has been "rewarding and wonderful experience," but admitted there have been challenges at times.
The royal couple is expected to welcome the third child in April 2018.