Kat Von D announces she is pregnant with first child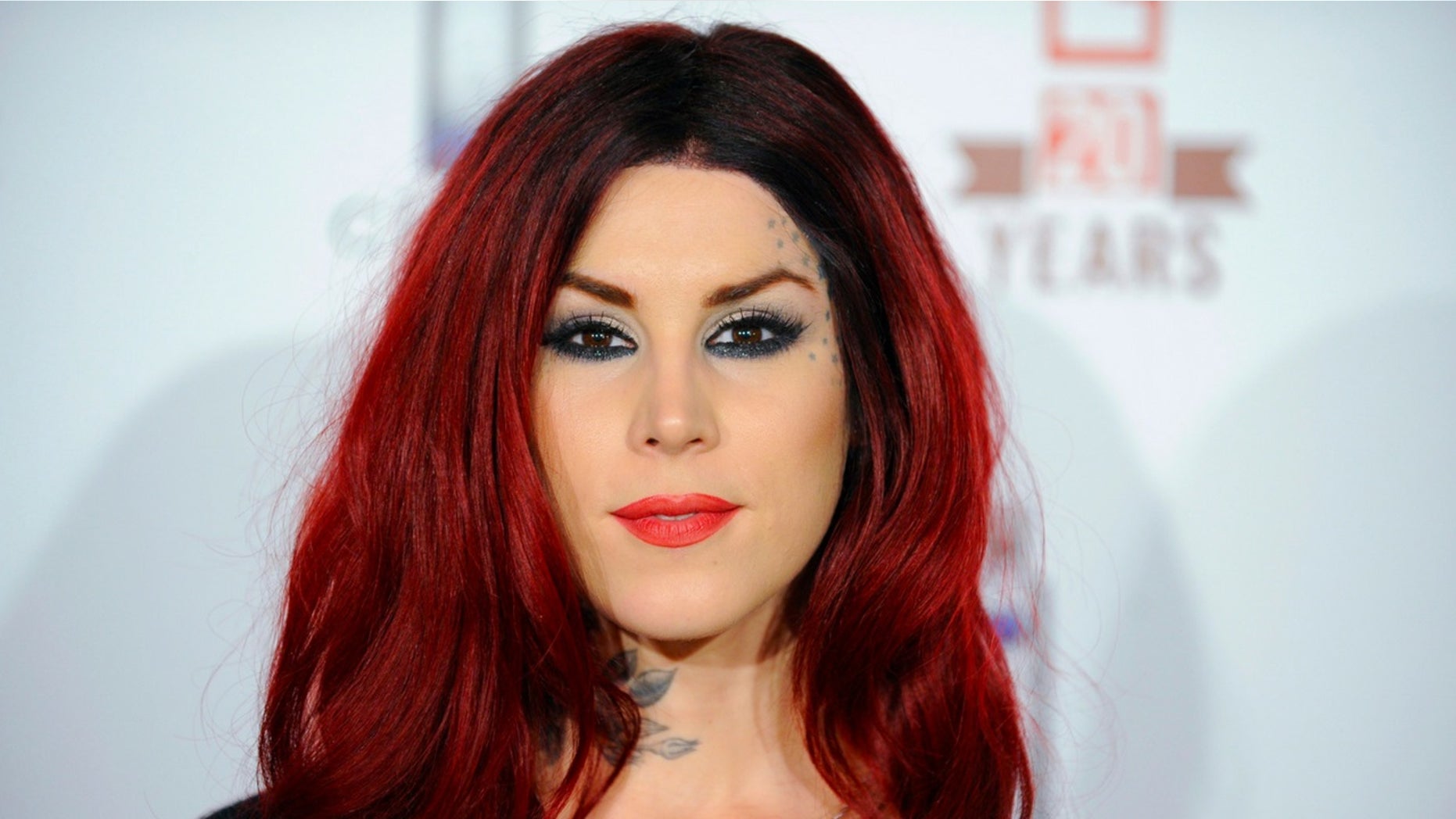 Celebrity tattoo artist Kat Von D announced Tuesday that she is expecting her first child, a son, with her husband Leafar Seyer.
Von D, 36, and Seyer, 42, made their big announcement on Instagram with a pregnancy photo shoot.
The Kat Von D Beauty founder wore a long gold dress as she held her stomach. She posed with her musician husband in the photo that was captioned, "It's a boy."
JERRY SEINFELD NOT INTERSTED IN DOING TRUMP JOKES
Seyer shared the same photograph and revealed the baby will be called Leafar, his stage name, which is his real first name ‒ Rafael ‒ spelled backward.
"When I thought I had it all. Life gifts me with the greatest of joys! We are pregnant and having a baby boy," Seyer wrote on his Instagram post. "I love you @thekatvond and I'm ready to be a father to our son Leafar. Thank you my love our family comes first!!!"
Seyer and Von D wed in February and made the announcement through an Instagram post showing their matching wedding bands, People reported.
'NCIS' SAYS GOODBYE TO PAULEY PERRETTE SEASON FINALE
Though she is pregnant now, Von D has said in the past that she did not plan on having children. She told Dr. Drew Pinsky in 2012 that she knew she would not have children since she was a child.
"The funny thing is that I've known since I was 7 years old that I was never going to have kids," Von D told Pinsky. "I always imagined myself as this worldly, traveling, gypsy lady."
"I love children, kids love me, but I think I'd make a really good buddy," she added. "I don't know if I'd be a bad mom, but it's not what I want. I don't want to put my body through it."